The Miracle of the Season
Three of my favorite things in one place: small aircraft, good beer, and the hometown vibe.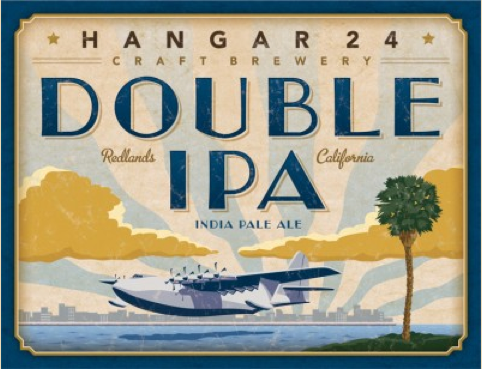 Hangar 24
Craft Brewery, whose impressive business and brewing ascent I have
chronicled
over
the
years
, and which is located right next to the Redlands Municipal Airport, unveiled its
Double IPA
this past weekend. I'll be there to check it out tomorrow. If you've already been to the Inland Empire and have given it a try, let me know. I will report on my findings
As a sign of the general betterment of America, you're starting to see more and more brewpubs located next to small airports. Here's another nice instance from
the West Coast
and one
in the Midwest
. To preempt a predictable round of tut-tutting messages, I will note that in all such places, the operating motto is, "First fly (and land),
then
have a beer." *
* When I'm feeling earnest some day, I'll describe how very much more careful the piloting community is, in my observation, about the "eight hours from bottle to throttle" rule than is the driving public about the driving-and-drinking mix. Eg, alcohol is thought to be a factor in
three to five percent
of small-plane incidents, versus 40 to 50 percent of car crashes. Fortunately, there is no comparable time-out period for a "throttle to bottle" transition once you're on the ground and out of the plane.