'Pearl Harbor in Retrospect': Why the U.S. Was So Unprepared
Seven years after the attack, the Army's chief of intelligence assessed the issue for The Atlantic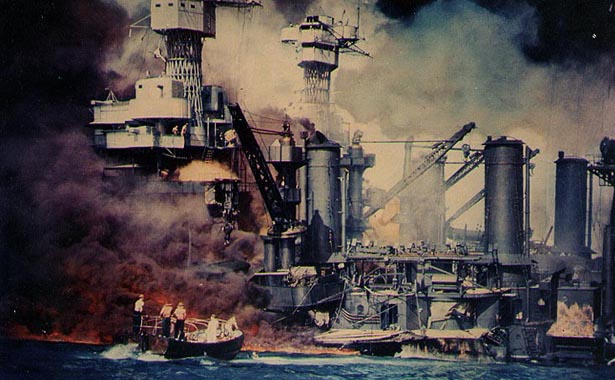 National Archives
Seventy years after Japan launched the devastating Sunday morning attack that startled the United States into assuming an aggressive role in World War II, fascination with the day and its repercussions for the country
continue
 a discourse on the subject. But what if it could have been prevented?
In July, 1948, Major General Sherman Miles, the chief of Army intelligence between 1940 and 1942, wrote "Pearl Harbor in Retrospect," in which he examined why the base at Pearl Harbor was so dismally ill-prepared for the attack and looked at what was known and communicated at the time among government, intelligence, and military leaders.
It has since been implied that the reason Hawaii was not on the alert was that Washington thought the Japanese would not attack there. That suggestion points up very neatly the crucial issue. For the opposite was true--Washington thought the Japanese would not attack Hawaii largely because it believed Hawaii was alerted and prepared.

That was, admittedly, an assumption, but it was so fundamental an assumption, based on so many years of indoctrination, as well as on issued orders, that it was not questioned by anyone in Washington, from the President down. For guns don't shoot or planes fly by themselves.
Miles likened the events to classical tragedy: for him, looking back, it was as if the disaster arose inexorably from Japan's belief "that the incredible might happen and Hawaii be surprised"--and from dangerous negligence by military leaders in Hawaii.