Farewell to a Singular Soul, Christopher Hitchens
He was irresistibly engaging and a source of intellectual, even physical, awe. For years to come we will ask ourselves: What would Hitchens have thought about this?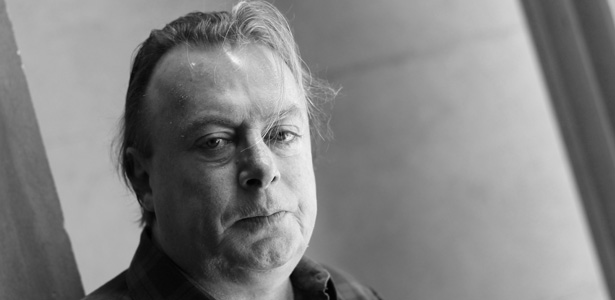 Reuters
Not too long ago, I asked Christopher Hitchens for a thought on the seemingly head-turning news that Rod Blagojevich, the by-then-impeached former Illinois governor, was going to teach a class in ethics at Northwestern University.
"Wait," he wrote me back. "You want a quote saying that RB says it while others only think it? Please advise."
Short and pithy, with a sense of the ironic, on the mark. Pure Hitchens.
What a loss.
Related Story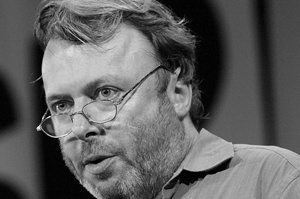 What would he have thought of Newt Gingrich's performance in the Republican debate on Thursday? Or former French President Jacques Chirac being found guilty of embezzlement? Or the United States declaring the war in Iraq over Thursday?
Whether it was opining on God, foreign interventions, waterboarding, Saul Bellow, Henry James, or, yes, Rod Blagojevich, he was irresistibly engaging and a source of intellectual, even physical, awe.
The intellectual prowess melded with a willingness to be politically incorrect and say almost anything, anywhere. Long after I had returned to Chicago, my friends at C-Span called in a few IOUs by asking me to debate Christopher for an hour on the war in Iraq, which he famously supported. They couldn't find anybody in Washington willing to go on air with him.
I didn't prepare for any of my Advanced Placement exams in high school as seriously as I did for confronting him. I felt that I was an 18-handicapper up against Tiger Woods, with the caveat that this Tiger might be in a blatantly ornery mood and slice me to ribbons. In fact, it was a most civil hour.
Yes, there were a fair number of bourbons shared during my eight-year tour of Washington, though he generally had started many hours earlier and with scant loss of lucidity. It was always unclear when he slept, given his prolific ways and rapacious devouring of original texts of all sorts.
This author-essayist, who passed away after an unflinching confrontation with a tough throat cancer, was, excuse the cliché, one of a kind. It was all the more so in a world where being merely provocative is accorded far more value than being right.
He was provocative, learned and fearless at the same time. In a world of singles and doubles hitters, he swung for the fences.
Oh, as far as that Blagojevich ethics class:
His final thought on that matter, which I actually never had a chance to use until now, was this: "By all means let Mr. Blagojevich teach ethics to the young: it is high time that they learned that life is ironic (and thus unfair)."
Yes, my friend, life is ironic and, as we're now reminded again, unfair.