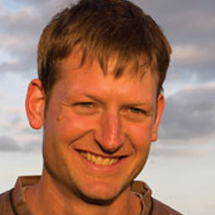 With his most recent book, The God Species: Saving the Planet in the Age of Humans, long-time environmental journalist Mark Lynas has caused quite a stir by arguing, among other things, that we must rely on genetically-modified foods to feed the planet and turn to nuclear power as a way to combat global warming. While these recommendations are controversial, Lynas explores the social and political implications at length in the book, which looks at how humans have become God-like in our influence on the planet. In addition to writing books -- he is also the author of Six Degrees: Our Future on a Hotter Planet and High Tide: The Truth About Our Climate Crisis -- Lynas serves as the climate advisor to the Maldives, an island nation that is working to become the first to go completely carbon-neutral.
Here, Lynas discusses carbon-neutral nations and why the whole world needs to be carbon-neutral by 2050; how the rapid development of China, India, and other emerging economics are making the decisions in Washington and Paris less important than ever before; and why people need to be a little bit more skeptical of localization.
What do you say when people ask, "What do you do?"
I wear a lot of hats. I'm a writer of books about global warming and a popular science take on our environmental crises. But I also advise the leader of a small country, President Nasheed of the Maldives. And I do quite a lot in my local area in various community groups. I'm a bit of a busybody. I'm also principal child-carer, which requires an increasing amount of the time as my wife Maria's communications consultancy career takes off.