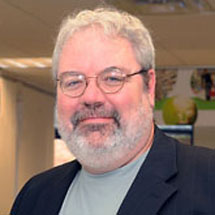 A professor of Supply Chain Management at Arizona State University, Kevin Dooley is considered an expert in helping organizations improve by applying lessons from complexity science. He has written over 100 research articles on the subject and co-authored the award-winning Organization Change and Innovation Processes. When he's not writing or teaching -- or earning patents (he has two) -- Dooley also serves as an academic director of the Sustainability Consortium and the CEO of Crawdad Technologies, a software company that focuses on text analysis.
Here, Dooley discusses how most people are largely unaware of the life cycle of products they purchase; how smart companies already know that the next competitive landscape is about being more sustainable; and why the Intergovernmental Panel on Climate Change deserves to be in a sustainability Hall of Fame for bringing attention to climate change and the need to act now.
What do you say when people ask you, "What do you do?"
I do research and teach at the W.P. Carey School of Business at Arizona State University. I am also one of the academic directors at the Sustainability Consortium, an effort involving academic, corporate, NGO, and government stakeholders in developing science to improve consumer product sustainability.