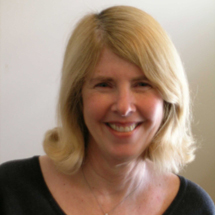 As a professor of psychiatry at The Johns Hopkins University School of Medicine, Dr. Kay Redfield Jamison specializes in mood disorders. From discovering the science behind them to educating the public about them, she's a mental health expert whose research and writings raise awareness of the stigma from such afflictions as major depression and bipolar illness. She is the author of An Unquiet Mind, which candidly and poetically explores her own battle with bipolar illness, as well as Touched with Fire. Her most recent work is a memoir of grief, Nothing Was the Same. Here, Redfield Jamison discusses bipolar illness in teenagers, the danger of undiagnosed mood disorders, and her missed calling as a veterinarian for The National Zoo.
What do you say when people ask you, "What do you do?"
I say I'm an academic, a professor of psychiatry at Johns Hopkins. And I write.
What new idea or innovation is having the most significant impact on psychiatry?
I suppose, in general, the combination of genetics and neuroimaging. I think within my own field of mood disorders, genetics is clipping along at a tremendous pace, certainly in the last year or two. There are scientists all around the world looking for the genes responsible for bipolar illness and major depression. Also neuroimaging -- ultimately, the combination of neuroimaging and genetics -- is having an enormous impact on early diagnosis, more accurate diagnosis, more specific treatments.