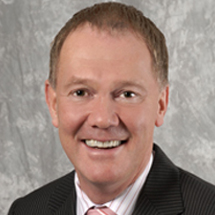 Founded less than a decade ago in 2002, Codexis is a biotechnology firm with approximately 300 employees working to create sustainable chemicals, renewable ingredients, and clean fuels for some of the largest public companies in the world, including Royal Dutch Shell and Merck & Co. Alan Shaw has served as president and chief executive officer since Codexis's inception. Prior to launching Codexis, Shaw worked as a managing director for Lancaster Synthesis, chief operating officer of Archimica, head of new business development for Clariant, and managing director of Chirotech Technology Limited.

Here, Shaw discusses directed evolution, or the process by which natural genetic mutations are accelerated in a laboratory to obtain targeted improvements in proteins; how close we are -- perhaps just one decade away -- to creating renewable transportation fuels; and how startling it is that the world's populations is projected to reach nine billion in just 40 years.

What do you say when people ask you, "What do you do?"
I reply that I am an entrepreneur and an industrialist. An entrepreneur most people can understand. An industrialist perhaps less so, but it's a term I identify with and is, I think, a better description of how I think about my job at Codexis. We are focused on developing sustainable solutions to the world's most pressing environmental problems, and we are creating a sustainable company for the long haul. We have partnered with some of the world's leaders in their respective industries: Shell, Alcoa, Pfizer, Merck, and others.