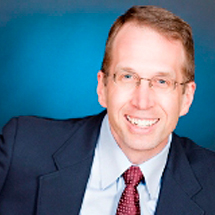 In 1993, Alan Durning founded the Sightline Institute, an independent, non-profit communications and research center based in Seattle that aims to provide in-depth research and analysis that champions a sustainable Northwest. During his time as executive director, a position he continues to hold, Durning has authored more than ten Sightline books, including Home and the Practice of Permanence and Guide to a Sustainable Northwest. He is also the author of How Much is Enough? The Consumer Society and the Future of Earth, which he wrote before founding Sightline, while working as a senior researcher at the Worldwatch Institute in Washington, D.C.

Here, Durning discusses the surge in collaborative consumption or the sharing economy, in which people are renting and swapping cars, bedrooms, couches, and more; how, at least in the Pacific Northwest, young people are driving far less than their elders and per-capita gasoline consumption has dropped to mid-1960s levels; and why comprehensive climate policy that's adequately ambitious is impossible without filibuster reform in the U.S. Senate.

What do you say when people ask you, "What do you do?"
I usually give the full spiel: I direct a policy center called Sightline Institute. We're trying to make the Pacific Northwest a global model of a green economy -- a place that works for both people and nature.