Rebecca Burgess's Fibershed: A Model for a Local Textile Economy
Unhappy with an apparel industry that creates tons of hazardous pollutants, this eco-warrior raised money online to start an alternative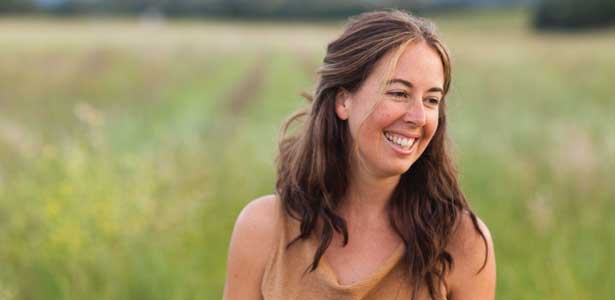 Don't let the glamour of a runway show fool you. The apparel industry has a dirty little secret: It's one of the biggest water polluters in the world. Abroad, 0.5 million tons of hazardous fabric dye runoff contaminates the water systems of offshore textile producers; at home, toxic chemicals remain in the fabric and make the trip to America's malls, consumers' closets, and, ultimately, the wearer's skin.
Rebecca Burgess, eco-warrior, textile artisan, and author, dedicates herself to creating an alternative to the fast fashion supply chain. Inspired by teaching botanical dyeing to grade schoolers, learning land management techniques from Native American women, and observing traditional textile artisans in Southeast Asia, she explores the intersection of art and nature through her ecological restoration projects. She aims to swing the pendulum away from a system that devastates the environment and threatens our health to one that creates the smallest carbon footprint possible, supports the local community, and makes non-toxic clothing that lasts.
Burgess brings a sociopolitical sensibility to her craft. "There's this big mismatch between the resources that [local farmers] are supplying and our current textile supply chain," she says. "Most of it is due to a few people wanting really big margins." Indeed, fast fashion labels seek the cheapest garments regardless of the immediate health and environmental dangers involved. Greenpeace investigated the wastewater next to two Chinese textile facilities along the Yangtze and Pearl River deltas and uncovered alkylphenols and PFCs in the samples. "These chemicals," they noted in their 2011 report, "Dirty Laundry," "are known hormone disruptors and can be hazardous even at very low levels." Burgess notes that, in America as well, these substances harm those who handle the fabric: "Two of the designers that I work with got poisoning from formaldehyde treatments, one of whom lost her short-term memory for two years."
To demonstrate that a safer and more sustainable system is possible, Burgess created a model for a local textile economy based on what she learned from artisan communities in Southeast Asia: "In a 20-mile radius, they're growing all their dye plants, all their fiber plants, and processing it. And so if they can do it, I think we can do it, too." She raised $10,000 in seed money on Kickstarter for her "fibershed" -- a local resource for creating textiles, dyes, and clothing -- and vowed to spend one year wearing garments sourced entirely within 150 miles of her doorstep.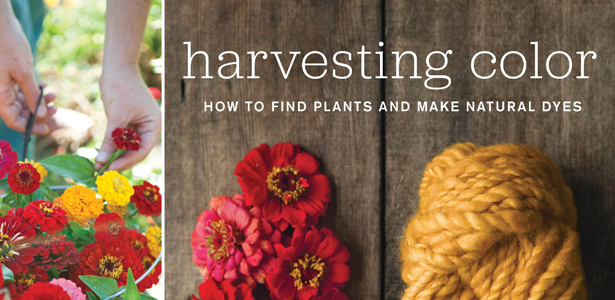 Among Burgess' bioregional wardrobe community were wool purveyors Windrush Farm in Petaluma, California, and Sally Fox's organic cotton farm in Yolo County, California. Her textile artisans included fashion industry ex-pats who hailed from Ralph Lauren, Pottery Barn, and Abercrombie & Fitch -- over 100 people in total at the project's end. Burgess's fibershed community crafted organic cotton and wool clothing; she provided the recipes and flora for the botanical dyes. The fibershed's resulting garments included multicolored, chunky knit sweaters; radiant, indigo wool leggings; and muted, flowing skirts. Local farmers are now connected with fashion professionals, and the designers have nascent clothing lines with an emphasis on sustainability and durability.
Even though the project is officially over, Burgess plans to stick with her homegrown garb. "There is no going back to slapping on the old jeans," she says. This local textile economy in Northern California continues to pave the way not only for the progress of the farmers and artisans themselves but for other eco-warriors to start similar enterprises. People in Ontario, Atlanta, Vermont, and New York are opening their own fibersheds, too.
Sure, one can't change the apparel industry overnight. However, consumers can reduce their carbon footprints by buying American-made clothing. They can forgo synthetic fabrics by making or purchasing garments of organic cotton and wool. At the very least, shoppers can opt out of fast fashion: upcycle your clothes, organize clothing swaps, or buy secondhand garments. Through conscious, "slow fashion" choices and through the work of ecological restoration projects by Burgess and others, she says, "we're going to have a multifaceted approach to how to live your life in a way that's simple and graceful and harmonious -- and it's for everyone. It's not this pricey thing that only a few people can do. It's an everyman's alternative."
Images: Rebecca Burgess.