First They Came for the Anthropologists
In Florida universities, humanities programs are under attack -- but will an emphasis on science and engineering really stimulate the economy?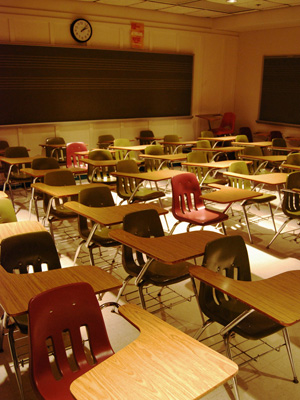 The paranoia of the humanities just received another shot in the arm from Florida's Governor Rick Scott in an interview quoted in the
Sarasota Herald-Tribune
(thanks to the
Chronicle of Higher Education
):
Scott said Monday that he hopes to shift more funding to science, technology, engineering and math departments, the so-called "STEM" disciplines. The big losers: Programs like psychology and anthropology and potentially schools like New College in Sarasota that emphasize a liberal arts curriculum.

"If I'm going to take money from a citizen to put into education then I'm going to take that money to create jobs," Scott said. "So I want that money to go to degrees where people can get jobs in this state."
This idea has three problems. First, thousands of experienced skilled workers from the Space Shuttle program are still looking for jobs. What reason is there to believe that increasing the number of new scientific and technical degrees in the state will make it a magnet for industry and research?

Second, the paradigm of Berkeley and Stanford creating Silicon Valley is oversimplified; lavish federal defense spending, which included academic programs, was at least as important in the early stages. With an expected drop in new military spending and the globalization of research as well as manufacture, even California is having problems sustaining its model. Are we chasing a mirage?

Third, the long lead times for developing academic programs and completing degrees are often out of sync with economic needs. I saw this myself as a science editor in the 1980s. The market for resource geologists boomed and fell, only to be followed by shortages once energy costs began to rise again. Even the best academic minds are often poor at forecasting specific demand, yet technical training is often highly specialized.
The real irony of Governor Scott's remarks is that anthropology can be so practical that it even makes many anthropologists uneasy, as in the Defense Department's Human Terrain Program, condemned as unethical by a commission of the American Anthropological Association (AAA) in 2009. But that leaves many other business-oriented careers for anthropologists as promoted by the American Anthropological Asoociation itself. Anthropologists have been helping improve Silicon Valley and could no doubt do the same for Florida. (Last year I discussed workplace realities and higher education here.)
Not that it's a bad idea to increase spending on scientific and technical education, but there are other places in state budgets to find the money, such as the funds going towards Florida's excessive incarceration. (Anthropologists have had a lot to say about prisons, too.)
The ultimate test of a political appeal is what the public thinks. I expected the Herald-Tribune's poll to be somewhat in the governor's favor. The results as of 1:50 p.m. today, with over 2,400 votes: 11 percent in support, 89 percent against.

Image: Sidewalk flying/Flickr