Breaking the Drought-Denial Cycle
Like climate change, long-term water shortages are an abstract problem, which makes them difficult for communities to face head-on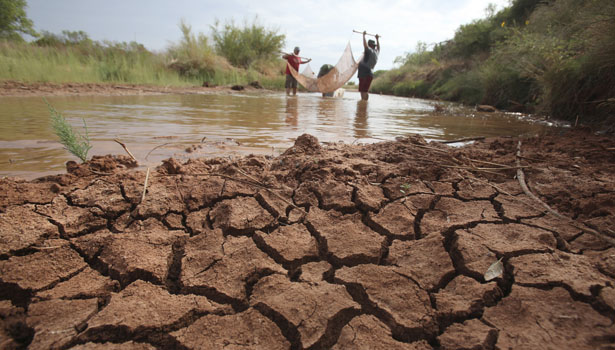 AP Images
When Hurricane Irene came ashore on the East Coast in August, it was big news -- ubiquitous, couldn't-change-the-channel-without-seeing-it news. That disaster caused more than $7 billion in damages. But it was not the costliest weather event of the year, nor the one that will have the greatest effect on our country.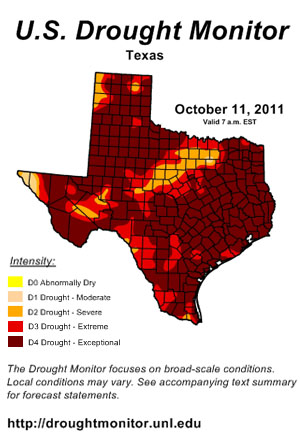 Instead, it's likely that the Texas drought will become the most significant and wide-reaching disaster of 2011. This once-in-a-century event has already caused $9 billion in damage (and that number is sure to rise).
The consequences are enormous: for Texas to regain normal water levels, 15 inches of rain would have to fall in less than a month -- the same average amount of rain the state normally receives in one year. Last week, the Texas climatologist office reported the drought could last until the end of the decade, and a recent report by the Texas Development Board projects water shortfalls by the year 2060. (Not to mention that nearly 3 million acres of Texas have been burnt by wildfires.) 

But in contrast with newscasters during Hurricane Irene (posing for the cliché barley-able-to-stand-against-the-wind shot), you're not going to see a TV correspondent out in a Texas field sweating just to prove how hot and dry it is there.

The truth of the matter is that droughts make for stale, repetitive headlines. What's more exciting, watching an oncoming flood or watching the lawn turn brown?
The National Drought Mitigation Center has labeled the apathy toward future drought the Hydro-Illogical Cycle. The cycle goes like this: unlike other natural disasters, a drought has a slow onset. As drought conditions mount, people remain unaware and continue with their normal routines. At a certain stage the situation reaches a tipping point and communities start to conserve water, but when rains do return, they resume their normal activity. There is only a brief period when people are truly concerned. As long as the general public is stuck in this cycle, the proactive measures needed to mitigate future drought are avoided. It's similar to the reason why it's hard to get people worked up about climate change: it's an abstract problem.
Story continues after the chart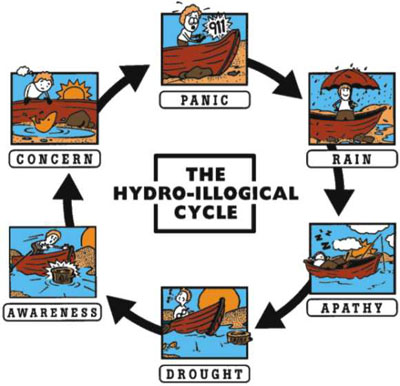 © National Drought Mitigation Center

Nate Berg, a reporter for our sister site
The Atlantic Cities
,
provides
a worthwhile glance into how Texas can be proactive, highlighting a report that includes 500 separate water projects at a cost of $53 billion to ensure water supply matches up with water needs. But that is no small price, and it remains uncertain if the state will be willing to pay for the projects. In September, the Associated Press
reported
that the state had only allocated $1.4 billion, and Texas has a bad record when it comes to listening to recommendations. The AP reports:
When the most recent plan was published in 2007, officials estimated it would cost $31 billion to provide water to the population in 2060, said Dan Hardin, director of water resource planning at the water development board. That doesn't include more than $140 billion needed for other water-related infrastructure, including flood control. But in January, the board told the Legislature the cost had jumped to $53 billion.

Yet lawmakers, struggling with a $27 billion budget deficit, allocated only $100 million to water projects -- enough, say, to build one small reservoir.

"Billions of dollars of ideas but no funding," sums up Laura Huffman, state director of the Nature Conservancy of Texas.
Of course, media saturation is not the answer. With too much coverage, people become desensitized. With too little, problems go overlooked. What's important is that the momentum to conserve remains even when the drought lessens in severity. Although Texas, like many states, is dealing with budget deficits, the future of its water supply should be a definite priority.