Another Black Confederate Debunking
The myth of whole regiments of black Confederate soldiers gets thinner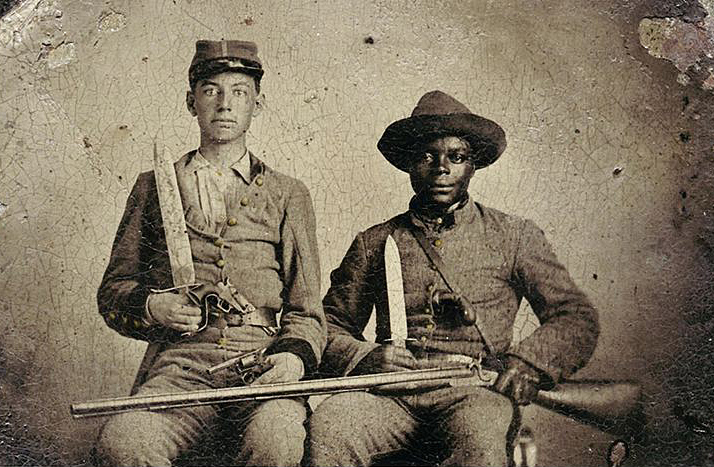 Silas Chandler
(pictured above) is a popular name among those who like to trumpet the myth of whole regiments of black Confederate soldiers.
History Detectives
 recently did
an excellent job
debunking the notion that Chandler was a "soldier." 
I was struck by the same thing's that
caught Andy Hall
. The most interesting portion was looking into the part of the story which held that Silas Chandler was freed, voluntarily, and went on to fight for the Confederate Army. But apparently, in the run-up to the Civil War, Mississippi actually made it illegal to manumit any slave. 
And this statement from Andrew Chandler, descendant of the white soldier pictured above, after getting the results:
I think it's interesting to understand the place of stories in family histories. Obviously, the story that we've shared is one that is very comfortable, and comforting to believe. But without documentary evidence, it is a story. Our families' histories have been, and will always be, deeply intertwined and evolving with the times.
Like Andy, I thought that reaction showed some real moral courage. But it also shows progress.
Watch the whole the thing. It's something more than "report the debate."