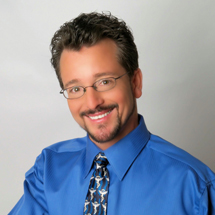 David Friedman, a former journalism major-turned-chiropractic physician and doctor of naturopathy, spent more than three years developing Chews-4-Health, what he calls the world's "first full spectrum super fruit, sea vegetable, antioxidant chewable dietary supplement." It sounds like a product you might find yourself buying late one night from an infomercial, but it was met with international success, and Friedman will be the first to tell you that weight-loss products aren't the answer. The best ones, he says, are nothing more than a step in the right direction.
In addition to running Chews-4-Health (Friedman followed the release of his flagship product with two other weight-loss chewables), Friedman also serves as a health expert for Lifetime Television and hosts the syndicated radio show "To Your Good Health." Here, he discusses why he thinks each one of us is worth about $45 million, the key to losing weight and keeping it off, and how a trip to the chiropractor after hurting his back put him on the path to becoming a chiropractic physician.
What do you say when people ask you, "What do you do?"
I tell them, "I am a full-time student in an ever-changing world." I am always learning, growing, and striving to help others attain optimal health and become the best they can be. As a chiropractic physician, doctor of naturopathy and former teacher of neurology with post graduate education from Harvard Medical School, I am the first to admit that 50 percent of what I learned in college is obsolete today. The textbook all doctors learn from is called Gray's Anatomy. It is now in its 40th edition. That means the doctors that learned from the first 39 versions were taught outdated information. The recommended daily allowance for vitamins changes every three-five years; a lot of what nutritionists told their patients in 2007 would be the wrong information today. Because we as a nation become more sophisticated regarding food and health every year, even the U.S.D.A. changes their guidelines on dietary recommendations. To stay up to date with this ever-changing world, I remain a full-time student above and beyond my role as a doctor and health expert.