Our First Black President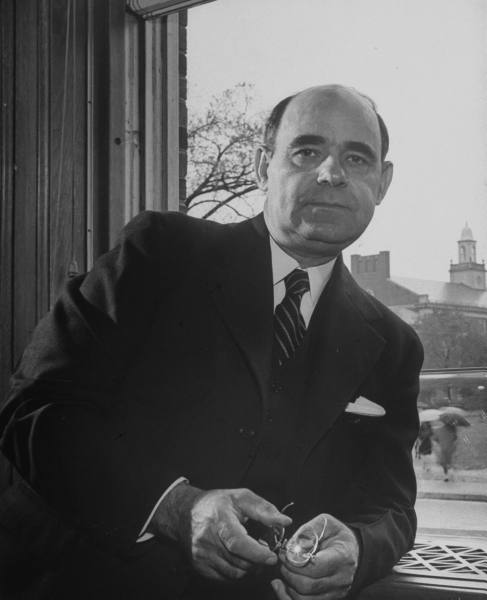 Even after Howard emerged victorious, fools is still trying
get at me
:
(In a High yaller Ebonics voice read...) Remember Mr. Coates, Morehouse College put Howard University on the map; the first African-American president of Howard University was a Morehouse Man, Dr. Modecai Wyatt Johnson. Negritude, black nationalist and assimilative constructs aside, Morehouse College does have the better team this year; and Dr. King is this country's conscious with a HUGE statue in Howard University's backyard. I'm just sayin'...Go Tigers!! HBCU Love (In a High yaller Ebonics laugh)
High yaller indeed. That's Mordecai above, and word has that back in the day if you wasn't that complexion, you basically had no chance of getting into Morehouse.
In all seriousness, the commenter is quite correct. Johnson was the first African-American president of Howard University. Howard is, of course, named after General Otis Howard, a fact that I've found hard to reconcile while digging through Stephen Sears' Gettysburg. It blows a bit to discover that your namesake is renowned for getting trampled in two of the biggest battles of the War.
Johnson was the child of two slaves -- the very people Howard (a fervent abolitionist) sought to free. Not to beat a dead horse, but Johnson is evidence of what I mean when I say African-Americans don't really need lectures on inclusiveness. Indeed, the span of African-American leadership -- even the nationalist strain -- reflects a tradition of biracialism and cosmopolitanism. "Tradition" is to strong a word. Coercion is more like it. Mordecai Wyatt Johnson was the son of two slaves. It didn't much matter how he looked. He was black. It's a stupid rule. But we flipped it.
In that sense, all the talk of black being passe is bizarre. Not to be to triumphalist here, but we were multiracial before it was something to be bragged about.
Mordecai can't really account for Herman Cain, though. Still he
was a beast
:
Mordecai Johnson was born on December 12, 1890 in a small Southern town, Paris, Tennessee to former slaves, Wyatt and Carolyn. His father was a preacher and a mill worker. He was a man who set rigorous standards for his son's chores and behavior. Mordecai's mother was a "domestic," employed by one of the prominent families in town. Mordecai had three step siblings: Jonas W., Dora, and Sallie. Three years after Wyatt's first wife's death in 1885, he married Mordecai's mother, Carolyn Freeman. 

When he completed his grammar school education, he enrolled in Nashville's Academy of Roger Williams University in 1903. The school was destroyed by fire in 1905. Mordecai completed the term at the Howe Institute in Memphis. Later that year, he entered the preparatory department of Atlanta Baptist College where he completed his high school studies. During his college years, from 1907-1911, he was strongly influenced by Atlanta University President John Hope. 

Mordecai Johnson played football and tennis, was on the debating team, and sang in the glee club and chorus. He was appointed to the faculty, where he taught history, economics, and English for two years. He served as acting dean for the 1911-1912 academic year. Mordecai studied at the University of Chicago during the summers of 1912 and 1913, and received a second bachelor of arts degree in 1913. He matriculated at the Rochester Theological Seminary from 1913-1916.
Johnson led Howard through its golden years, when segregation basically gave HBCUs a quasi-monopoly on the black intelligentsia, 
Last year, I was in Paris, Tennessee for some civil war research. I was being guided by a group of local history buffs, all of them white. One of them was actually a dude from the Sons of the Confederate Veterans. We got along swimmingly. The night before one of his brethren had come to dinner in full regalia and gone on and on about why the South was right. I missed that last portion; feeling like I knew where the evening was headed, I ducked after dinner.
The SCV guy was pretty embarrassed by it all (as were the rest of the local folks with us.) Some of them certainly felt he was wrong, but more broadly there was a sense that, whatever the politics, he hadn't been very polite to a guest. Southerners, black and white, are interesting like that. 
Anyway in Paris, we came to a small but distinguished monument. Our guide began talking about how it was erected in honor of a local African-American educator who'd gone on to do great things. I went to look at the inscription. It was dedicated to Mordecai Johnson.