A Conversation With Matt Berg, Mobile Health Technology Director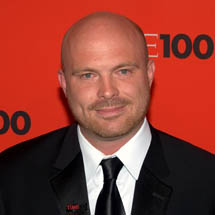 There are more than five billion cell phones around the world, enough for almost 80 percent of the global population. Like many people, Matt Berg owns one, though he uses it somewhat differently than most.
Berg is the technology director of a mobile health program called ChildCount+, and he's using cell phones to reduce child mortality in Africa. Since 2009, ChildCount+ has coordinated a network of community-based health workers who examine local children, treat them, and then a send a text message about their health status back to a central web dashboard. Through this mobile communication, health workers in rural villages can register patients in a larger system, monitor their health, provide quicker treatment, and ensure better immunization campaigns.
Berg, who was born in Cameroon and grew up in Senegal, is also the technology director of the Millennium Villages Project, which aims to end extreme poverty and meet the Millennium Development Goals in rural Africa. ChildCount+ is part of that project, and in its first year alone it reported more than 20,000 nutrition screenings, 2,000 malaria cases, and 500 malnutrition cases. Here, Berg discusses the importance of universal connectivity, why the United States should think twice before calling itself "developed," and how a single text message can save someone's life.
What do you say when people ask you, "What do you do?"
I work to apply technology in innovative and hopefully appropriate ways to help address difficult development challenges. In many cases, I serve as a bridge between the tech side of things and the sector experts or the development practitioners who ultimately end up using these technologies.
What new idea or innovation is having the most significant impact on public health?
There have been some incredible advances recently in vaccines -- much of it thanks to the Bill and Melinda Gates Foundation -- that will have a huge, measurable impact in terms of saving children's lives. Increased mobile phone connectivity, especially for the world's rural poor, will have very broad and positive implications for health. It is providing a platform for emerging innovations in mHealth such as ChildCount+, but even beyond that, simply having the ability to call for help is saving lots of lives.
What's something that most people just don't understand about your field?
What's possible. I think we're still just wrapping our heads around what universal connectivity will ultimately mean. By universal connectivity, I'm referring to a state where the majority of people in the world are connected to the Internet with what amounts to a full multimedia computer in their pockets. Just think about that! It will happen sooner then we realize, and it will have huge social, economic, and developmental ramifications.
What's an emerging trend that you think will shake up the health care sector?
I think we're going to increasingly turn to smartphone apps combined with smart meters, capable of measuring blood sugar, blood pressure, etc., to help monitor and manage our personal health. Mobile apps also provide a lot of exciting opportunities for the gamification of personal health.
What's a health trend that you wish would go away?
The bipartisan treatment of health care in the United States. It's a disgrace. We are one of the richest nations on earth, and yet we can't even agree on the value of basic health care for all. In context, I wonder if the United States should really consider itself "developed" when it risks getting such basic things wrong.
What's an idea you became fascinated with but that ended up taking you off track?
I'm often pulled off track by exciting new technologies that aren't yet market-ready or practical for the current task at hand. It's fun to see what's coming down the pipe though.
Who are three people you'd put in the public health Hall of Fame?
Jeffrey and Sonia Sachs: A lot of global health issues are intractably linked to poverty and thus need to be addressed not only with good science but also with policy. There are very few people who work as tirelessly behind the scenes to fight for the rights of the poor as Professor Sachs and his pediatrician wife do.
The Open Source Community: Open source platforms like OpenMRS and RapidSMS (and the underlying open technologies they're built on), represent enormous public value and are already being used widely to make a difference.
Community health care workers: They are absolutely critical to achieve the Millennium Development Goals (MDGs) in health, and they deserve to be recognized as a professional (and thus paid) labor force.
What other field or occupation did you consider going into?
I'm honestly lucky in that I always kind of knew what I wanted to do and I'm doing it.
What's one website or app you wish more people knew about?
OpenDataKit.org, which helps if you want to do structured data collection on a smartphone. ODK is an amazing resource that we've leveraged tremendously in our work.
What song has been stuck in your head lately?
"Holocene," by Bon Iver. That Justin Vernon is a genius.