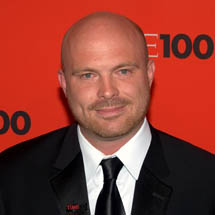 There are more than five billion cell phones around the world, enough for almost 80 percent of the global population. Like many people, Matt Berg owns one, though he uses it somewhat differently than most.
Berg is the technology director of a mobile health program called ChildCount+, and he's using cell phones to reduce child mortality in Africa. Since 2009, ChildCount+ has coordinated a network of community-based health workers who examine local children, treat them, and then a send a text message about their health status back to a central web dashboard. Through this mobile communication, health workers in rural villages can register patients in a larger system, monitor their health, provide quicker treatment, and ensure better immunization campaigns.
Berg, who was born in Cameroon and grew up in Senegal, is also the technology director of the Millennium Villages Project, which aims to end extreme poverty and meet the Millennium Development Goals in rural Africa. ChildCount+ is part of that project, and in its first year alone it reported more than 20,000 nutrition screenings, 2,000 malaria cases, and 500 malnutrition cases. Here, Berg discusses the importance of universal connectivity, why the United States should think twice before calling itself "developed," and how a single text message can save someone's life.