A Conversation With Julia Schopick, Patient Advocate and Health Writer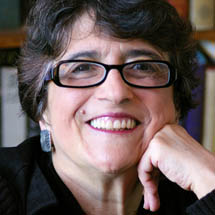 About a year after her husband succumbed to cancer in 2005, Julia Schopick started the Honest Medicine blog, which would go on to win several awards. Her book, also titled Honest Medicine, published early this year, looks at four different life-saving treatments that aren't universally endorsed or accepted because, Schopick says, they're not the most profitable. "[M]ost conventional doctors prefer to use the more toxic, more expensive pharmaceuticals over the treatments I describe," she writes on her blog.
While the treatments Schopick presents can be controversial, there's no denying her success in using at least one, Silverlon: It kept her husband Tim alive for three-and-a-half years after his second brain tumor surgery. This treatment, and others she found for him earlier on, kept him alive for at least a decade beyond the most optimistic initial prognosis of his doctors. Here, Schopick discusses how the most expensive treatments aren't always the best, the power of social media to connect patients and doctors, and why people shouldn't always believe what they hear and see.
What do you say when people ask you, "What do you do?"
I tell them that I am a public relations consultant, patient advocate, and healthcare writer. I started out as a PR consultant in 1985, promoting private practitioners and other professionals to their potential clients and patients. I still do this today. But in 1990, I added patient advocate to my repertoire when my husband Tim Fisher was diagnosed with a cancerous brain tumor. Thanks to my efforts and advocacy on his behalf, many of the treatments I found for him helped him to live twelve years beyond his initial prognosis. My role as patient advocate caused me to become more critical of our healthcare system, and I started to write articles and columns that were published in professional medical publications. Now, I also give presentations to physician and patient groups.
In 2006, I created my blog, HonestMedicine.com, to educate the public about dysfunctions in the medical system, as well as about cutting-edge treatments their doctors might not tell them about. In 2011, my book, Honest Medicine: Effective, Time-Tested, Inexpensive Treatments for Life-Threatening Diseases, was published.

What new idea or innovation is having the most significant impact on how people think about healthcare?
The Internet for research and online social networking for sharing ideas. Before the advent of the Internet, many patients did not take a very active role in their own healthcare. But now, they go online to find treatments that may help them. And, once they find these treatments, they join discussion groups and social networking sites to compare notes with other patients with the same conditions. I find this an exhilarating development. I believe it will change healthcare for the better. Indeed, I believe it already has.
What's something that most people just don't understand about your area of expertise?
Because of some marketing by pharmaceutical and medical device companies, many people think that more expensive is better. They demand MRIs when they might not be necessary. And they want the most expensive medications when lifestyle changes might be more effective.
Case in point: One of the treatments I write about in my book is Low Dose Naltrexone (LDN), an off-label use of a drug that was approved at a much higher dose by the FDA in 1984. Now, many doctors are prescribing it at very low doses for autoimmune diseases, HIV/AIDS, and some cancers. Multiple sclerosis patients are among LDN's most vocal advocates. Low Dose Naltrexone costs less than $40 a month; the drugs that are advertised for multiple sclerosis (and that most doctors therefore know about and prescribe) cost approximately $2,000 to $4,000 a month. According to several of the contributors to my book, LDN is more effective, and less toxic than the more expensive drugs.
What's an emerging trend that you think will shake up the world of healthcare?
Again, the Internet, and, with it, online social networking. Doctors are now being presented with some very impressive information about treatments they might not know about, thanks to these powerful online channels of communication. And, I am happy to say that many doctors are reading the information their patients bring them, and are learning from their patients. This is real progress.
What's a healthcare trend that you wish would go away?
As you probably noticed, I am not a big fan of pharmaceutical companies that heavily market products that don't work as well as other, less profitable treatments that might work better. Yet, I am not one who believes that pharmaceutical companies should not be allowed to advertise. I just wish patients and doctors would be more discerning, and not believe everything they see, hear, or read.
What's an idea you became fascinated with but that ended up taking you off track?
Soon after my husband was diagnosed with a brain tumor, I became concerned by the condescending way in which some doctors communicated with their patients. So, I decided to expose this dysfunctional behavior. I wrote several guest columns on this topic for American Medical News. My first, titled "Four Basic Rules Help Doctors Avoid Alienating Patients," was published in 1991, the year after my husband was diagnosed. Several others followed. I stayed on this course for several years, trying to teach doctors that treating patients more kindly was really important. I even set out to write a book about doctor-patient relations.
I am happy that book never got published because I think it would have established me as an expert in the area of doctor-patient relations. I am much more passionate about patient empowerment, especially helping patients learn about the time-tested, effective, and inexpensive treatments like those I write about in my new book.
Who are three people or organizations that you'd put in the healthcare Hall of Fame?
Dr. Bihari, who died last year, is the Harvard-educated neurologist who discovered that tiny doses of Low Dose Naltrexone raised endorphin levels and was thus effective for treating autoimmune diseases, HIV/AIDS, and some cancers.
Dr. Berkson discovered that an antioxidant, alpha lipoic acid, used intravenously, was effective for treating people with terminal liver diseases, such as cirrhosis and Hepatitis C. He, too, has saved many lives, and is still doing so, in private practice in Las Cruces, New Mexico.
Finally, Jim Abrahams, the Hollywood writer/director/producer of the Airplane movies, Hotshot, and other films. In the early 1990s, Jim's one-year-old son Charlie began to have intractable seizures, meaning that they were constant and wouldn't quit. Charlie's doctors kept giving the baby one anti-seizure medication after another, and often combinations of drugs. They even operated on his brain, to no avail. The seizures continued. Quite by accident, Jim learned about a high-fat, low-carbohydrate, low-protein diet, the Ketogenic Diet, which had been successfully treating (and in some cases, curing) children of intractable seizures at such prestigious institutions as Johns Hopkins and the Mayo Clinic since the 1920s. Jim brought the information to his son's doctors. They discouraged him from trying the diet. Against the doctors' advice, Jim took Charlie to Johns Hopkins. Within 48 hours of being put on the Ketogenic Diet, Charlie's seizures stopped. Jim has made it his mission to spread the word about the diet through his not-for-profit organization, The Charlie Foundation. Thanks to Jim's efforts, the diet is now in over 150 hospitals worldwide.
What other field or occupation did you consider going into?
Social work. I have always been fascinated by people and I love helping them solve their problems. Now, since the publication of my book, I am thrilled to be helping people who write and call me, asking me to help them obtain access to the treatments I write about. I have not given up the idea of possibly getting my MSW someday.
What website or app most helps you do your job on a daily basis?
There are two. The first is a customized database that was created for me nearly twenty years ago by a computer genius named Jim Foy, of Dynamic Alternatives, Inc. This database keeps me abreast of all my contacts and my "to do's." I couldn't live without it.
Then there is Facebook. Frankly, a little over a year ago, I actually said to some friends, "Facebook is dumb. I'll never do it." Well, I've changed my tune big-time. I now have two personal pages, one for my work as a healthcare writer and patient advocate, and another for my work with one of my clients. And I have a Facebook Fan Page for my book. I love Facebook because, through it, I can publicize my book and help patients with the conditions I write about.
What song's been stuck in your head lately?
"Coal Miner's Daughter," because I recently saw the movie again. I love it.