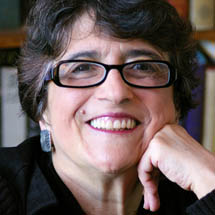 About a year after her husband succumbed to cancer in 2005, Julia Schopick started the Honest Medicine blog, which would go on to win several awards. Her book, also titled Honest Medicine, published early this year, looks at four different life-saving treatments that aren't universally endorsed or accepted because, Schopick says, they're not the most profitable. "[M]ost conventional doctors prefer to use the more toxic, more expensive pharmaceuticals over the treatments I describe," she writes on her blog.
While the treatments Schopick presents can be controversial, there's no denying her success in using at least one, Silverlon: It kept her husband Tim alive for three-and-a-half years after his second brain tumor surgery. This treatment, and others she found for him earlier on, kept him alive for at least a decade beyond the most optimistic initial prognosis of his doctors. Here, Schopick discusses how the most expensive treatments aren't always the best, the power of social media to connect patients and doctors, and why people shouldn't always believe what they hear and see.
What do you say when people ask you, "What do you do?"
I tell them that I am a public relations consultant, patient advocate, and healthcare writer. I started out as a PR consultant in 1985, promoting private practitioners and other professionals to their potential clients and patients. I still do this today. But in 1990, I added patient advocate to my repertoire when my husband Tim Fisher was diagnosed with a cancerous brain tumor. Thanks to my efforts and advocacy on his behalf, many of the treatments I found for him helped him to live twelve years beyond his initial prognosis. My role as patient advocate caused me to become more critical of our healthcare system, and I started to write articles and columns that were published in professional medical publications. Now, I also give presentations to physician and patient groups.