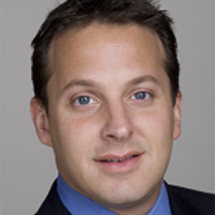 After earning his law and business degrees from New York University, Jonathan Wolfson worked as a professor of economics, a vice president of finance and business development for a supply chain software company, a chief operating officer of InvestorTree, and more before deciding to co-found Solazyme in a garage. Now chief executive officer of the biotechnology company, Wolfson is a green business advocate that has been recognized by a number of organizations.
Yesterday, Wolfson, who sits on the boards of the Clean Economy Network and the Biotechnology Industry Organization (BIO), spoke at a meeting of the Clinton Global Initiative in New York timed to coincide with the opening of the United Nations General Assembly meeting. Two years ago, the organization founded by former president Bill Clinton to unite philanthropists with non-profits and NGOs, awarded Wolfson with the "Green Leap" award for his commitment to commercializing Solazyme's breakthrough technology. Here, Wolfson discusses growing algae in the dark, our sustainability challenges, and why it's important to learn from your set-backs.
What do you say when people ask you, "What do you do?"
My first response is usually simply that I work for a biotech company. In the very rare instances that it is a stranger asking and I really don't have time to talk, I may cheat and say I sell insurance, which always ends the discussion, though I always feel a pang of guilt afterwards. But if I am speaking to someone who really wants to know, then I proudly tell them that I am part of a team that is building the first 21st-century oil company, and using biotechnology to do it. Our goal and mission is to tackle two of the world's largest problems: energy and food. Our breakthrough technology allows us to convert abundant, plant-based sugars and biomass into high-value tailored oils that can be used in everything from soaps and personal care products, to chemicals and plastics, to fuels and foods.
What new idea or innovation is having the most significant impact on the sustainability world?