A Conversation With Jonathan Wolfson, CEO of Solazyme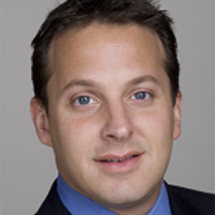 After earning his law and business degrees from New York University, Jonathan Wolfson worked as a professor of economics, a vice president of finance and business development for a supply chain software company, a chief operating officer of InvestorTree, and more before deciding to co-found Solazyme in a garage. Now chief executive officer of the biotechnology company, Wolfson is a green business advocate that has been recognized by a number of organizations.
Yesterday, Wolfson, who sits on the boards of the Clean Economy Network and the Biotechnology Industry Organization (BIO), spoke at a meeting of the Clinton Global Initiative in New York timed to coincide with the opening of the United Nations General Assembly meeting. Two years ago, the organization founded by former president Bill Clinton to unite philanthropists with non-profits and NGOs, awarded Wolfson with the "Green Leap" award for his commitment to commercializing Solazyme's breakthrough technology. Here, Wolfson discusses growing algae in the dark, our sustainability challenges, and why it's important to learn from your set-backs.
What do you say when people ask you, "What do you do?"
My first response is usually simply that I work for a biotech company. In the very rare instances that it is a stranger asking and I really don't have time to talk, I may cheat and say I sell insurance, which always ends the discussion, though I always feel a pang of guilt afterwards. But if I am speaking to someone who really wants to know, then I proudly tell them that I am part of a team that is building the first 21st-century oil company, and using biotechnology to do it. Our goal and mission is to tackle two of the world's largest problems: energy and food. Our breakthrough technology allows us to convert abundant, plant-based sugars and biomass into high-value tailored oils that can be used in everything from soaps and personal care products, to chemicals and plastics, to fuels and foods.
What new idea or innovation is having the most significant impact on the sustainability world?
I view our sustainability challenges as large and very serious and would not say there is a single innovation or idea that is having the largest impact. I think of these challenges as ones for which there is no silver bullet, but there is silver buckshot, or many good solutions that have great impact. One real challenge is the non-renewable and unsustainable nature of petroleum. With a planet that is now heading towards nine billion people in the next 40 years, we are going to have to find new and different ways of doing things. Solazyme's technology provides one important link in that chain, as we are changing the oil paradigm with renewable and sustainable solutions for both food and fuel.
What's something that most people just don't understand about your area of expertise?
I don't think people realize that breakthrough renewable oil production technology is real and on the cusp of widespread commercialization and use. We can now take microalgae, a single-celled organism that evolved over billions of year to make oil and is the source of much of our petroleum -- and we have optimized it to shorten the production time from millennia to just a few of days. And just as importantly, using biotechnology we can optimize the process to make almost any type of oil, from a wide variety of oils found in nature, to completely new oils that address unmet needs -- and we do this sustainably and renewably.
What's an emerging trend that you think will shake up the sustainability world?
The emerging trend is that new energy technologies are now moving into commercialization. While everyone knows about wind and solar, dozens of new clean energy technologies are now being commercialized. We started Solazyme in a garage in 2003 and today, we're producing commercial levels of renewable fuel and chemical oils and we are selling nutrition and skin and personal care products in well over 1,000 stores around the world. The trend happening across the industry is that these breakthrough technologies will be entering the market soon and are designed to fit seamlessly into existing infrastructure.
What's a sustainability trend that you wish would go away?
Greenwashing. We want people and companies to walk the walk.
What's an idea you became fascinated with but that ended up taking you off track?
Innovation is about learning from set-backs. Our initial technology was off track. When we began, we were growing algae in ponds. Fortunately, we pretty quickly realized that scale, cost, and infrastructure matter and our 'Ah-ha' moment was when we realized that we could meet key economic and sustainability criteria through indirect photosynthesis (ie. feeding other plants that had already done the photosynthesis to algae). We were able to leverage decades of industrial fermentation expertise and equipment in everything from biopharmaceuticals to vitamins, ethanol, and even laundry detergent enzymes. We learned to grow algae quickly and inexpensively in the dark using large standard fermenters. This fundamental decision re-focused our strategy on fitting into existing infrastructure, focusing on drop-in solutions, and scaling rapidly to descend the cost curve and meet today's needs for renewable and sustainable oils.
Who are three people or organizations that you would put in a Hall of Fame for your field?
Companies that are investing for a better future deserve to be in the Hall of Fame. We have partnered with some of the most innovative companies and organizations in the world including Unilever, Dow, Chevron, the U.S. Navy, and Bunge to name a few. These are organizations that understand both the social and economic value of Solazyme's technology and are working with us to change the oil paradigm.
What other field or occupation did you consider going into?
Many over time -- early on, flying fighter jets seemed a good career path and, more recently, it was teaching.
What website or app most helps you do your job on a daily basis?
Three that I use a lot are Skype (work communication), iClassics (finding new music), and HBOGo (so I can share our HBO TV indulgences with my wife even when I am traveling).
What song's been stuck in your head lately?
"Nothing Else Matters," by Metallica.