Whoa There: BLM Cancels Wyoming Wild Horse Roundup Plan
Free-roaming stallions no longer face castration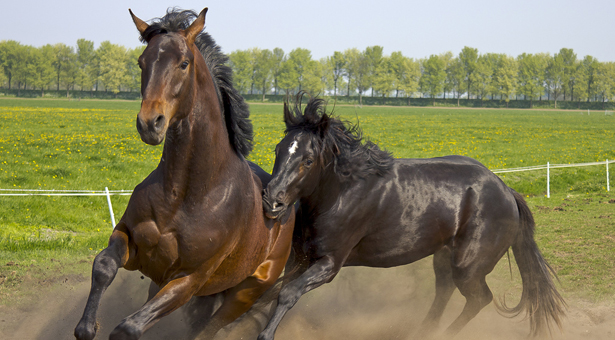 Cone_Dmn/Flickr
The Bureau of Land Management this morning abandoned its controversial plan to round up and castrate) hundreds of wild horses currently roaming over two vast rangelands in southwestern Wyoming.
The plan -- which would have removed approximately 700 horses and returned only geldings to their herds -- was supposed to be implemented beginning August 15th. Last week, however, horse advocate groups and others filed a federal lawsuit in Washington, D.C. seeking to block the implementation of the plan. The lawsuit had merit. So, this morning, in a conference call with the judge presiding over the case, a Justice Department lawyer announced the BLM's change of heart. The agency intends to put forth a new plan for the future of the horses by the end of the week.
I wrote at length about the roundup -- and the BLM's spurrious rationale for it -- last week. Most of the horses still are likely to be moved. But, hopefully, this time around, the federal government, stewards of those wild horses under federal law, will better protect their interests by standing up to the cattle and sheep ranchers who see the free-roaming stallions and mares as pests.There is certainly room for a compromise which both better protects the herds and respects the rights of private property owners.
That said, today is a very good day for those horses and the people who care about them. And it's a bad day for those who either want to see the horses gone or who as middling bureaucrats are willing to allow it to happen.