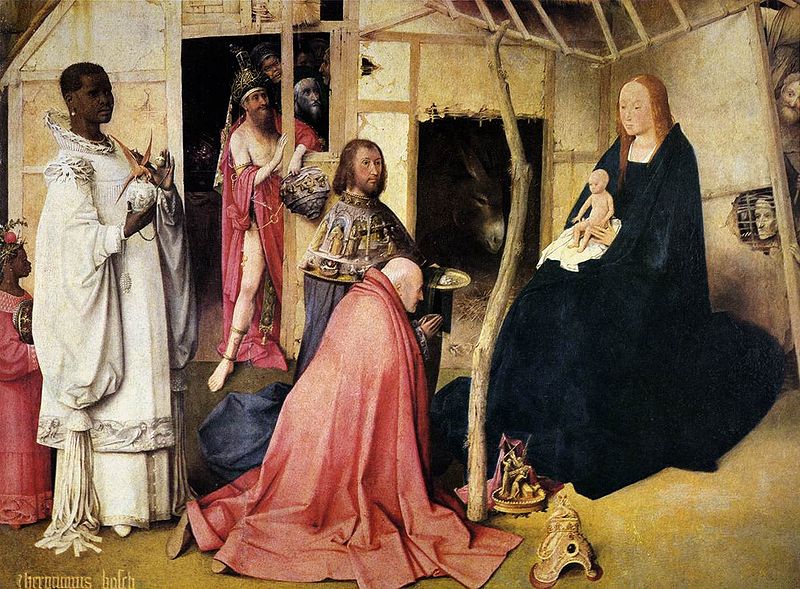 ...Creating Their Own Image: The History of African-American Women Artists by Lisa E. Farrington. I'm just getting into it, but the first chapter relates a lot to our conversation on images of blacks among Europeans, pre-Trans-Atlantic slave trade:
...the legend of Prester (presbyter, or priest) John, which described a magical and marvelous Ethiopian Christian king who was descended from the Magi and hailed as the forthcoming savior of European Christiandom. Based partly on fact (Coptic kings allieed themselves with the papal court at Avignon and aided in the defeat of Muslim armies between the thirtheenth and sixteen centuries). tje legend of Prester John developed into a full-blow European preoccupation with a mythical African champion.




A similar fixation occurred with the figure of St. Maurice, an African officer of the Theban Roman Legion fighting in France, whose image proliferated in architectural reliefs, paintings, and illuminated manuscripts of the thirteenth and fourteenth centuries. When St. Mauraice, a Christian, refused an imperial edict to homage to the Roman gods of victory, he and several fellow officers were put to death... Until the restrictions of the Reformation in the sixteenth century made the worship of Maurice unpopular, he was the center of a chivalric order, the patron saint of European soldiers, and celebrated among the nobility. Indeed, the tenth century German emperor Otto I adopted St. Maurice as a Saxon patron.
It's interesting that
oldest image
of St. Maurice depicts him as black, but more recent images
don't
. It's also interesting that that image is at the Cathedral in Magdeburg which birthed my new favorite phrase,
"Magdeburg justice."