Rethinking Government: Preserving Parks and Pools
Splitting the bill may be the best way to support local recreation
Splitting the bill may be the best way to support local recreation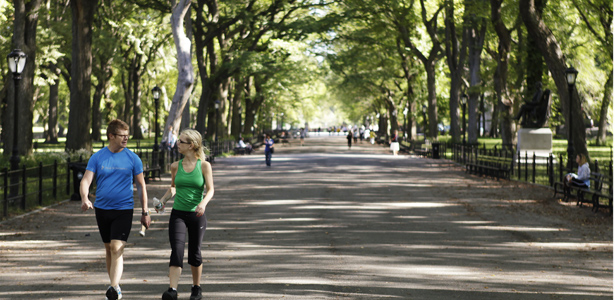 Lucas Jackson/Reuters
How do elected officials determine which operations are easiest to downsize -- or more importantly, which facilities are most important to the general public? It's a combination of economics, common sense and politics.
For instance, in the last year, cities and towns around the U.S. have had to close pools and parks, outsource field maintenance, and privatize management operations. Unquestionably, an entire municipality benefits from quality parks and recreation. But at what cost to the general taxpayer? Is there enough value that an entire town should be taxed for creation and access to those services? Specifically, when about it comes to the maintenance and operations required for allowing team play (baseball, football, soccer, lacrosse, field hockey, tennis, etc.), can the case be made that user fees should make up the majority of the budget?
When I lived in Montgomery County, Md., even public pools required daily fees or an annual membership for use. As a result, the facilities were in great shape and used frequently. That is an example of a public/citizen partnership between the community and its government. In contrast with an entirely free service (like a library), which ultimately will jeopardize its functionality in times of recession, the public/citizen model is much more sustainable.
In the instance of athletic fields, the mathematical case can be made for user fees, whether by hour or per participant. User fees should also be part of a funding mechanism that includes private fundraising and municipal tax revenue. Once an athletic complex has been built, the users of that facility should be responsible for at least 50 percent of the cost of annual maintenance. The remaining cost should be borne by the general tax population, as many real estate-seeking families find real value in having state-of-the-art facilities that provide a certain quality of life.
When tax revenue is down, government needs to shrink. But today's tight times provide an opportunity -- a chance for municipal government to consider public-taxpayer funded initiatives that will ultimately lower the overall tax burden on the general population.

---
Barry Greenfield's Full Rethinking Government Series: