Let Teachers and Students Be Facebook Friends
A new Missouri law prohibits certain online relationships in a bid to stop child predators. But wouldn't pedophiles on social networking sites be most likely to get caught?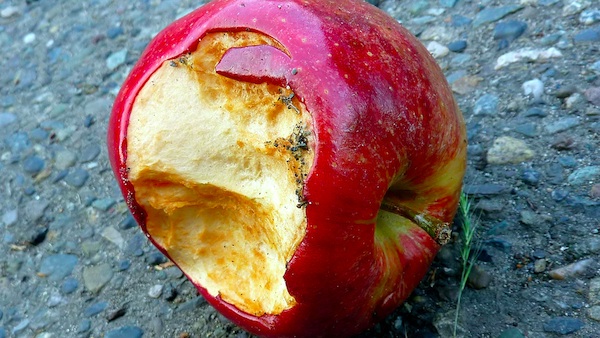 Amy Hestir was a shy kid from a troubled home, and in 1980, when she was 12 years old, she met a teacher at school who took a special interest in her life. He seemed nice, praised her as mature beyond her years, even paid her to babysit his kids. "He said that no one else could possibly understand the love that we shared, and that if anyone else found out about it, it would destroy it," Hestir said years later in testimony to the Missouri legislature. "What I ended up with was this very selfish pedophile. He saw me as an easy target with low self esteem and I would be easy to manipulate and easily controlled, and that I would be willing to make sacrifices physically for the attention that he gave me."
The 30-year-old teacher and the 13-year-old student had a sexual relationship for more than a year when, after being forcibly raped, Hestir decided it had to end. She didn't tell anyone about the abuse for almost a decade, barely beating the statute of limitations. Police investigated but never filed charges against the teacher.
Ms. Hestir's story is the inspiration for the Amy Hestir Student Protection Act, a Missouri law that takes effect later this month. Some of its provisions are sound. For example, it requires schools to promptly report allegations of abuse to state authorities. But the legislation also imposes severe limitations on the ways that teachers and students are permitted to communicate with one another online -- for example, it seems to prohibit students and teachers from being Facebook friends. "Teachers cannot establish, maintain, or use a work-related website unless it is available to school administrators and the child's legal custodian," the law states. "Teachers also cannot have a non-work-related website that allows exclusive access with a current or former student." The language is vague, but arguably also applies to Twitter, where direct messages are possible, and Goggle Plus. It could even be read to cover Web based e-mail.
Critics of the law have pointed out that it may violate the First Amendment rights of teachers, and that in trying to protect children from predators it prevents them from having lots of innocuous, valuable interactions with adults.
I agree.
But isn't there a basic practical problem with the legislation, too? As Ms. Hestir's story attests, teachers were taking advantage of students long before Facebook came along. Had the social networking site existed back when this new law's namesake was being abused, however, her abuser, had he used the medium, would likely be in jail: when Ms. Hestir went to police, almost a decade after being abused, she could've produced explicit Facebook messages from her old teacher.
Instead, she had decade-old memories that he could deny.
It's awful for any student to be propositioned sexually, but doing so in any medium is already illegal. If it's going to happen -- and that's just an unfortunate fact of life -- isn't the least bad way for it to happen online, rather than in person, and in a non-anonymous medium that affords permanent proof that is irrevocably tied to the perpetrator's identity? Of course, the indelible online record of Facebook messages and Tweets -- and the teen proclivity for forwarding such things among friends -- ought to make us skeptical that predatory teachers are going to routinely use these sites in the first place, any more than the predators of bygone generations typed out, on personal letterhead, illicit notes to the students that they targeted for sex.
There are all sorts of thorny questions that surround social networking sites and the ways that teachers and students interact on them. If I had a fifth grader, I wouldn't want her scrolling through Facebook photos of her 27-year-old teacher doing beer bong hits at the Las Vegas bachelor party he attended last weekend. On the other hand, I know lots of teachers who have current or former students as Facebook contacts. Those online connections have led to valuable advice-giving, mentorships, and even eventual friendships. It's difficult enough to figure out the most advantageous norms without hysteria over sexual predators causing whole classes of communications from being declared sketchy and unlawful -- especially when the most likely result of a teacher propositioning a student via Facebook is his getting caught red-handed.

Image credit: Flickr user Lara 604