From the Archives: Debating the Second Amendment
From satires to investigative reports, four decades of Atlantic authors weigh in on gun control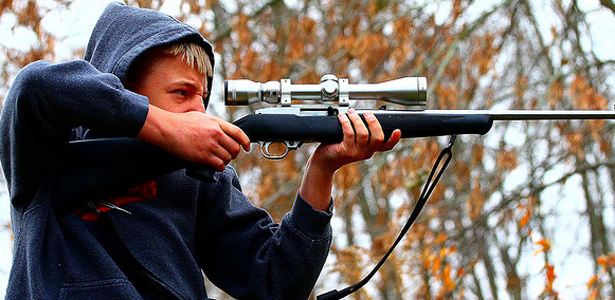 Tyshortsleeve/Flickr

Are guns too readily available? Are firearms, and the proliferation of them, even possible to control? What's the real problem: access to weapons or an overly violent society?
In this month's Atlantic, Adam Winkler explores the debate surrounding firearms and explains why it never seems to reach a resolution. On the one hand, guns kill around 12,000 Americans per year. But simply put, guns get things done. People with weapons can influence the course of history, as Winkler illustrates through the examples of the Black Panther movement and the assassinations of John F. Kennedy and Martin Luther King.
Over the past four decades, other Atlantic authors have offered their own reasons for the endless divide about gun control. According to a 1994 article by Daniel D. Polsby, guns will remain prevalent in America as long as they are perceived as socially valuable. He argues that no matter how strict gun regulations become, people who want firearms will find them -- legally or illegally:
One cannot expect people to quit seeking new weapons as long as the tactical advantages of weapon are seem to outweigh the costs imposed by prohibition. The only was to make people give up their guns is to create a world in which guns are perceived as having little value.

Compiled from The Atlantic archives, here are five pieces on the subject of gun control and the 2nd Amendment:
The False Promise of Gun Control (1994) Daniel B. Polsby argues against gun control by pointing out that criminals will always be able to find guns, but honest people won't be able to defend themselves if restrictions are tightened.