The author discusses the complexity of Islam, the role of emotions, and the inspiration behind her new novel, The Submission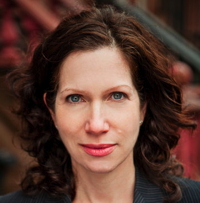 When the planes hit the Twin Towers, you were working for The New York Times. What was it like to come into work that day?
I literally had just arrived at work when the planes hit. The initial reaction was just shock -- first as a New Yorker, and as a person, and then as journalist just trying to gauge the scale of it. That was unclear at the beginning. Was it 3,000 people or 10,000 people? Nobody knew. 
I spent the rest of that day at the office making phone calls, trying to reach businesses and individuals who'd been in the World Trade Center, doing my best to figure out what actually happened and who had been in the buildings at the time. 
You spent about six weeks in New York reporting on the aftermath. What were some of the stories you wrote during that time?
I looked at children who had lost parents in the attacks and what it was like for them and their families. I wrote about how families were being notified when deaths were confirmed. I went to the Fresh Kills landfill, where they were sifting through the debris from the towers. After that, I was sent overseas to Russia and Iran and then Afghanistan. I was in Western Afghanistan after the Taliban left.