Over the next 25 years, the U.S. population will grow by 70 million—and dense, walkable urban areas will be essential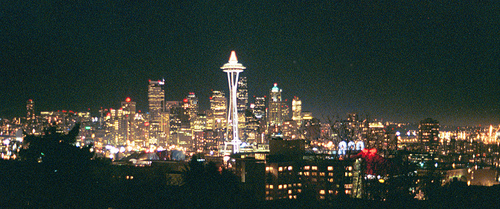 For a long time, America's environmental community celebrated wilderness and the rural landscape while disdaining cities and towns. Thoreau's Walden Pond and John Muir's Yosemite Valley were seen as the ideal, while cities were seen as sources of dirt and pollution, something to get away from. If environmentalists were involved with cities at all, it was likely to be in efforts to oppose development, with the effect of making our built environment more spread out, and less urban.
We've come a long way since then, if still not far enough. We were and remain right to uphold nature and the rural landscape as places critical to celebrate and preserve. But what we realize now, many of us anyway, is that cities and towns - the communities where for millennia people have aggregated in search of more efficient commerce and sharing of resources and social networks - are really the environmental solution, not the problem: the best way to save wilderness is through strong, compact, beautiful communities that are more, not less, urban and do not encroach on places of significant natural value. As my friend who works long and hard for a wildlife advocacy organization puts it, to save wildlife habitat we need people to stay in "people habitat."