Pharmaceutical Company Bans Sale of Drug for Use in Lethal Injections
States face mounting difficulties with performing executions after Lundbeck's refusal to sell pentobarbital to prison authorities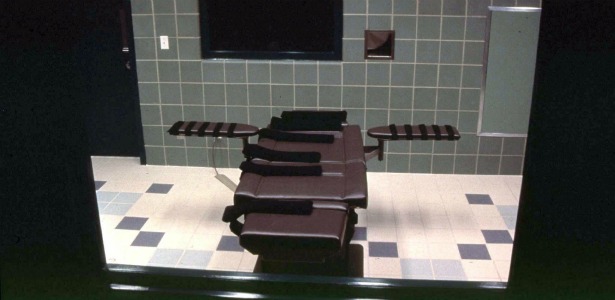 The future of capital punishment in the United States was thrown into some disarray Friday when the company supplying a critical anesthetic used in lethal injections announced that it was taking steps to bar its drug from being used for that purpose.
Declaring that it was "dedicated to saving lives," and that using its products "to end lives contradicts everything we are in the business to do," the company, Lundbeck, which is located in Denmark, said that it will require anyone to whom it sells its anesthetic, pentobarbital, to sign an agreement that it will not be sold on to prison authorities in death penalty states. The drug is also used in treating epilepsy.
Lundbeck's decision comes after months of intense pressure from anti-death penalty activists, led by Reprieve, a London-based human rights organization.
The effects of Lundbeck's action will be far-reaching, said Maya Foa, a researcher at Reprieve, who has held several meetings with senior Lundbeck officials. Until today, Lundbeck had said that it could not control what happened to its pentobarbital after it sold it to wholesalers. Now, other pharmaceutical companies will no longer be able to make that argument, she said.
Lundbeck's decision is another monumental victory in a focused campaign by death penalty abolitionists. It is not clear what death penalty states will do now. Until a year ago, the principal anesthetic they used in executions was sodium thiopental. When the American company that made it ceased production, prison authorities went abroad in search of the drug. Reprieve was only one step behind.
The organization effectively shut down suppliers in Britain and India by exposing their activities. And it persuaded governments in other countries to impose export bans. Out of sodium thiopental, death penalty states were forced to turn to pentobarbital as the anesthetic, of which Lundbeck is the supplier. So far, pentobarbital has been used in 18 executions in eight states.
Death penalty states will now have to switch to another drug, or find other suppliers of pentobarbital, Ms. Foa said. Reprieve is already talking with doctors about what that substitute drug might be, and is working on the EU to impose a ban on the export of any drug that might be used in lethal injections.
Image Credit: Reuters