Overzealous Sex Offender Laws Harm Public Safety
Rather than focusing on predators, broad state registries include sexting teens and high school sweethearts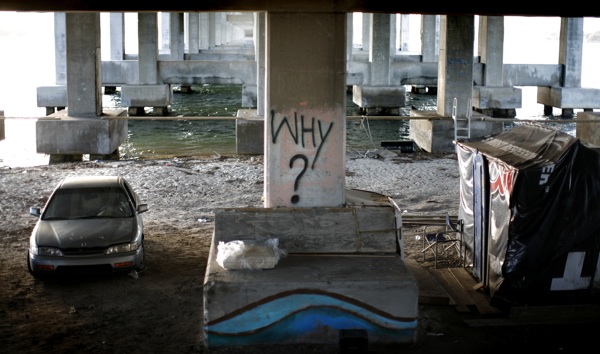 On the Texas registry for sex offenders, Frank Rodriguez's crime is listed as "sexual assault of a child." If I lived in his neighborhood and had young children, I'd be frightened upon seeing that. Safe to assume that some of his neighbors discovered his status and became alarmed. Needlessly so, as it turns out. Delving into his story, journalist Abigail Pesta has discovered that Rodriguez was arrested for having sex with his high school girlfriend. He was 19. She was 15. They've now been happily married for years, and he has fathered four girls.
The anecdote is part of a larger story about America's sex offender registries and the people on them who don't belong there. It's a timely subject. This month, some state governments are racing to bring themselves into compliance with the Adam Walsh Child Protection and Safety Act in order to avoid losing federal funds. As a result, the sex offender dragnet may pull in even more people. Says Pesta, "Each of the 50 states now has at least one grassroots group dedicated to getting young people -- many high school age, but some under the age of 10 -- off the registry."
So perhaps the backlash will grow too.
It ought to.
This isn't an argument against the idea of sex offender registries, or even against laws criminalizing sex among teens (though I think it ought to be legal). The posture the public should adopt, the insight that legislators need to internalize, is that putting people on registries who don't belong there is detrimental to their purpose. It makes them less effective at alerting us to actual threats and reduces their stigma, insofar as many of us, when we hear someone is a registered sex offender, aren't quite sure what to think about that person anymore.
Legislators striving to enhance public safety and parental awareness ought to be including more information on registries about the circumstances of the crimes committed. And more than that, the registries ought to be purged of high school Romeos like Rodriguez. It also ought to be purged of people condemned to lifelong registration because they streaked at a high school football game, or forwarded a text message of a naked classmate, or got caught drunk and urinating against a wall in public.
Legislators who think otherwise are harming public safety by making it impossible for the public to distinguish actual threats from harmless victims of the law's long arm. They're also wasting a lot of money keeping track of people who pose no risk to society.
Image credit: Reuters