Is Ventura's Record Marijuana Bust A Victory or a Defeat?
Police are touting the seizure of $205 million in pot. But what if it just further enriches foreign drug cartels?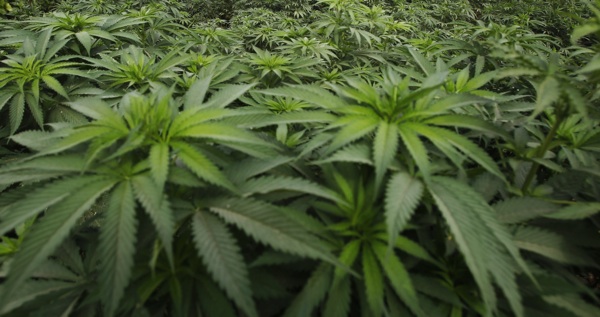 California law enforcement is proclaiming a major success in the war on drugs. "Ventura County authorities this week eradicated the largest plantation of marijuana in the history of the county, pulling up more than 68,000 plants in Los Padres National Forest, north of the city of Ojai, authorities said Thursday," the Los Angeles Times reports, adding in a followup story that "nearly 68,500 pot plants valued at $205.46 million were eradicated after the discovery last week in the rugged mountains north of Ojai, according to a sheriff's statement. No suspects were arrested."
It's impossible to predict what the effects of this raid might be, or what percentage of the black market it affects. Perhaps it'll have no effect at all on the price and availability of the drug. But let's imagine that it has the intended effect: that after this raid, it is harder to grow marijuana in the United States, that the overall supply of domestically grown pot is smaller, and that the price of the drug is higher.
If that is the best case scenario, is it really a victory?
Again, it's tough to know exactly what's going on in this black market. But one possible effect of a smaller supply and increased difficulty growing the drug in the United States is for marginally more of it to come from abroad, at higher prices that further enrich and empower violent narcotics cartels.
At the very least, the uncertainty is a good reason for newspapers to stop reporting on these seizures as if they're clear victories in the War on Drugs.
For all we know, they're making us less safe.
Image credit: Reuters