At Last! Good News on the Boiled-Frog Front
If you drop some frog eggs into a pot of boiling water, they hop right out. But put them in a nice pool of pleasantly warm water...
Who says it's always depressing to read the newspapers? It turns out that frogs actually like being in lullingly warm water.... At least in certain circumstances: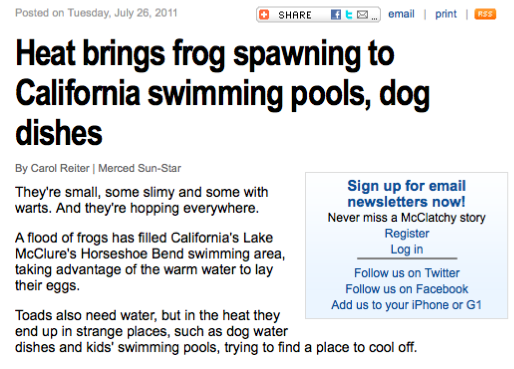 Thanks to Carol Reiter of the Merced Sun-Star for this report (and Konstantin Doren).