A Video Tour of a Great Green Place: D.C.'s Dupont Circle
A National Building Museum curator shows off a pedestrian-friendly oasis that manages to coexist with urban traffic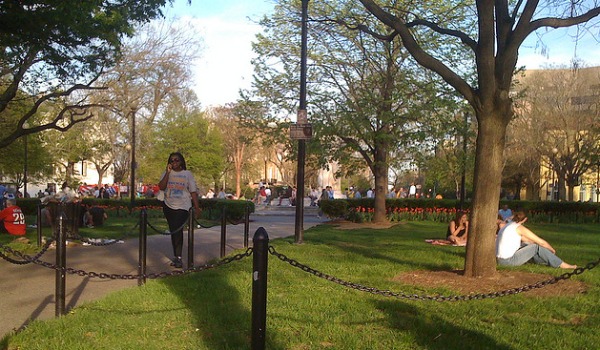 At the bottom of this post is a terrific video tour of DC's Dupont Circle neighborhood, featuring my friend Susan Piedmont-Palladino, architect, educator, curator at the National Building Museum, and Dupont Circle resident. But first some photos and thoughts: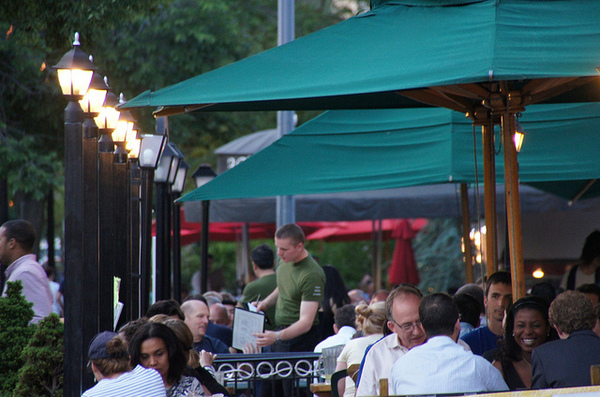 Like residents of most great cities, Washingtonians can be passionate about our neighborhoods, celebrating, say, the lively rejuvenation of Columbia Heights, the diversity of Shaw, the promise of Trinidad, the architecture of Georgetown or Logan Circle, the village feel of Tenleytown (where I live). Rightfully so. But in the mix, we almost overlook Dupont Circle, taking it for granted. We shouldn't.
Just north of downtown at the convergence of three of L'Enfant's great Avenues and two of our gridded streets, Dupont is where the predominantly commercial downtown begins to give way to predominantly residential but still decidedly urban streets; where tall buildings meet row houses. Its Metro station is, by my observation, the most balanced at rush hour, commuters getting on and off the Red Line in more or less equal numbers. It is incredibly walkable, active with life but seldom feeling overwhelming to the pedestrian.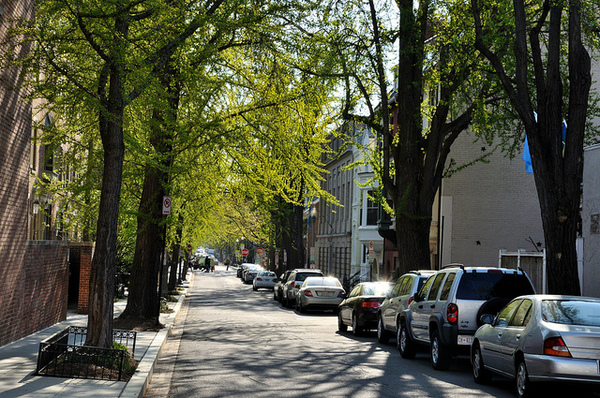 I could say that Dupont Circle changed my life, because that's where, many years ago, I had a picnic lunch with a friend in the Circle, discussing the restlessness I was feeling in a private law firm. At the time I had no professional training or experience in environmental issues, but had eight or so years as a litigator and federal administrative lawyer. My friend had an awesome job in the environmental division of the Department of Justice, and was leaving for another part of the country. "Why don't you apply for my job?" he suggested. My career hasn't been the same since, and that's a very good thing.
At the center of Dupont is the Circle itself, a public park that actually functions beautifully as a park while also being surrounded by perhaps the city's busiest traffic. Allow Susan to take you on the tour:
Great Green Places: Dupont Circle from National Building Museum on Vimeo.
---
This post also appears on NRDC's Switchboard.
Images: Matthew Hurst/flickr, tedeytan/flickr, ok-oyot/flickr