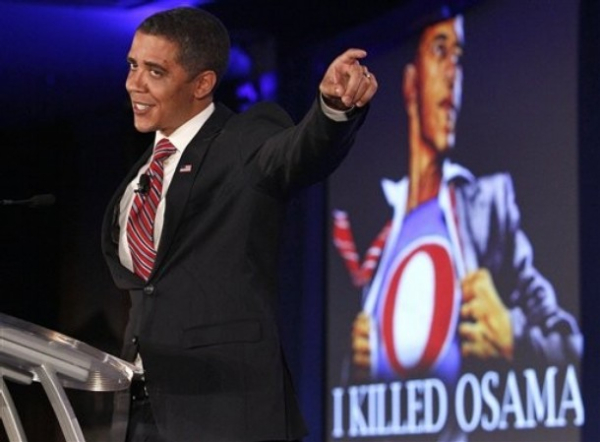 The RLC offers its attendees some family-friendly entertainment to break the ice:
A fake President Obama addressed the Republican Leadership Conference in New Orleans Saturday, courtesy of impersonator Reggie Brown. Brown cut a close likeness to Obama and generally nailed the president's intonation and diction. 




Some of his jokes came at the expense of GOP presidential hopefuls, yielding boos from the audience, however. His jabs at the real President Obama, however, are getting all the attention. 




"My favorite month is February, Black history month," the fake Obama said. "Michelle celebrates the full month, and I celebrate half." 




"My mother loved a black man and no she was not a Kardashian," he added. 




 Fake Obama showed a photo of what how aged he will look at the end of his first term and it was a shot of Sanford from the Sanford and Son.
Unfortunately Brown's comedy took a dark and offensive turn.
Of GOP frontrunner, fake Obama joked that Mormon Mitt Romney will have "a first lady, second lady, and third lady." Boos ensued. 




He said Tim Pawlenty was out having his "foot surgically removed from his mouth." "John King served him up a ball softer than Barney Frank's backside," he said. 




The audience was silent. 




Fake Obama began to make fun of Rep. Michele Bachmann (R-Minn.), but then he was suddenly ushered off stage.
An contrite Brown later apologized to conference organizers, promising next time to stick watermelon and food stamp jokes. Thus assured that Brown would no longer resort to ugly stereotypes, organizers reinstated his country club pass.
Seriously, I can't wait to see video of this.
MORE: And of course there's video. Props to Elyas for the heads up. It doesn't strike me as offensive so much as really, really, really off in every way possible. Just a lack of self-awareness all around