Why the Unabomber Auction Is Boring
Ted Kaczynski never wanted his personal items sold, but the man must, for his part, be humiliated by the low bidding prices they're receiving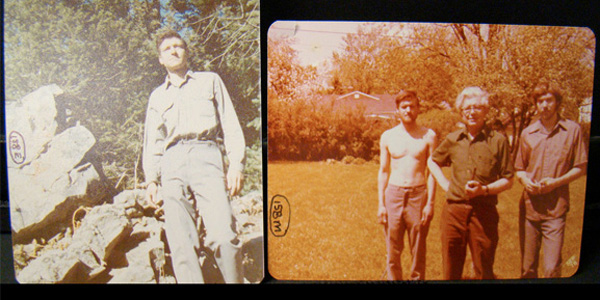 GSA
The low bidding in the auction of some of the papers and possessions of Theodore Kaczynski, the Unabomber, must be a disappointment. After the first day, even the handwritten manifesto is still only slightly over $12,000, modest indeed for such a notorious document, and considering the costs even to the four of 23 victims and surviving families who have opted to receive restitution. Kaczynski, who fought the sale through the courts for years, must, for his part, be humiliated by the low prices, even if they do make it more likely that the University of Michigan or some other library will acquire the papers.
Even the weapons collector market is surprisingly slow. A homemade, foot-long black knife with a unique street-gang aesthetic, worthy of the prop department of some apocalyptic film production, is at a relatively paltry $305.
On the page for a portable manual typewriter -- not the one used to type the manifesto -- the GSA's "Go Green" carbon savings tool helpfully notes:
Reusing this item instead of buying new is like saving the carbon equivalent of...

3.04 gallons of gasoline used
What does the apparently weak interest mean? I think it's that the longevity of a good crime story depends on continuing uncertainty. I visited the Newseum in Washington a few weeks ago and saw the FBI's relics of both the Lindbergh and the Unabomber cases. The replica of the kidnapping ladder is infinitely more interesting than Kaczynski's Montana cabin, if only because many people (if not the FBI) still aren't sure whether Richard Bruno Hauptmann actually built it. Zodiac and even Jack the Ripper theories continue to appear. In his bid for fame as an anti-technology theorist by publishing a manifesto long and personal enough to incriminate himself, Kaczynski surrendered his greatest asset: mystery.