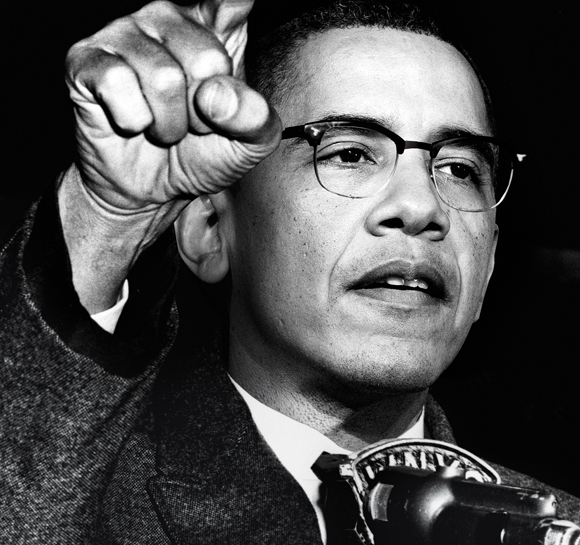 Here's a conversation that aired yesterday on Here and Now, in which I discussed my piece on Malcolm X in the May issue. Below is one aspect that's discussed in the piece, and in the conversation:
Last summer, I moved from Harlem to Morningside Heights, a neighborhood around Columbia. It was the first neighborhood I'd ever lived in that was not majority black, and one of the few that could not properly be termed a "hood." It has bars and restaurants on every corner, two different farmers' markets, and a supermarket that's open 24 hours and stays stocked with fresh vegetables. The neighborhood represents my new, fully cosmopolitan life. 




I had spent the past two years in voracious reading about the Civil War. Repeatedly, I found myself confronting the kind of white Americans--Abraham Lincoln, Ulysses Grant, Adelbert Ames--that black consciousness, with some merit, would have dismissed. And yet I found myself admiring Lincoln, despite his diatribes against Negro equality; respecting Grant, despite his once owning a slave and his advocacy of shipping African Americans out of the country. If I could see the complexity in Grant or Lincoln, what could I see in Malcolm X?
One of the best things about my foray into the Civil War is that it's really forced me to face people who I once dismissed in all of their fullness. There is a debate team approach to history which allows you to say "Thomas Jefferson was just a hypocritical white slave-holder." Or it allows you to rummage through Lincoln's public statements, find him saying something racist, and declare "He didn't free the slaves!" As I've said before, I think that approach is limiting.
Learning to see Lincoln as more than hypocrite, learning to see Grant as more then an anti-Semite, has really taught me something about myself. Personally, I'm not really big on revolutionaries and radicals. It just doesn't fit my disposition. And while recognizing Malcolm X is often credibly be put in those two categories, I see him as I see Lincoln, as I see Grant, as I see Robert Penn Warren. I see him as a Walker, as a person willing to do the hard work of reassessment, of growth and change. I don't just apply that to the latter stages of his life. I apply that to his reincarnation in prison, where he read Kant and Du Bois and joined the debate team.
I don't know how I could extend the sort of broad reading that this country routinely offers to its patriots, and not offer that same courtesy to my own private patriots.