In Case the World Doesn't End Today
You can make the most of your continued corporeal existence by taking part in the other big event scheduled for May 21, 2011: International Learn to Fly Day.
You can find an event somewhere near you using
this online locator
. I'm planning to do my part this afternoon by surveying the late-Spring look of the mid-Atlantic region in a Cirrus SR-22. If you're tempted or curious, give it a try. (If I see you at Gaithersburg airport KGAI, where I'll start -- or Lancaster KLNS or Warren County KFRR or Wings Field KLOM or others I might try -- I'll buy you a coffee. Sadly no beers in these circumstances.) I've
never regretted
a minute or a dollar I've spent this way through the past 15 years. Except maybe during spin training.
And if the Rapture really is on hand today, you'll be that much closer to your destination, assuming you're headed up.
___
From the Joy of Flying dept, as previously reported, with photos,
here
and
here
, the early morning scene at the small Honda airport, outside Tokyo, with my friend Peter Claeys walking out to the airplane at the start of our small-plane flight from Japan to Taiwan three years ago.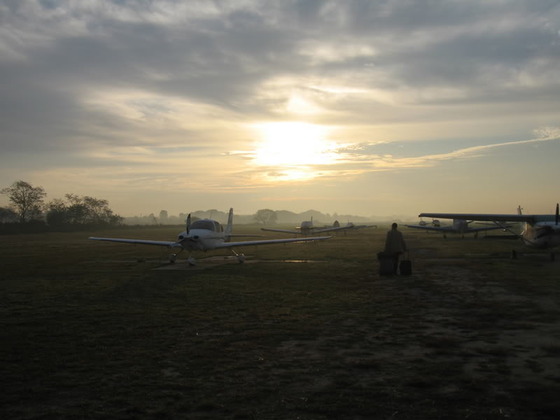 The towers of Tokyo through the mist.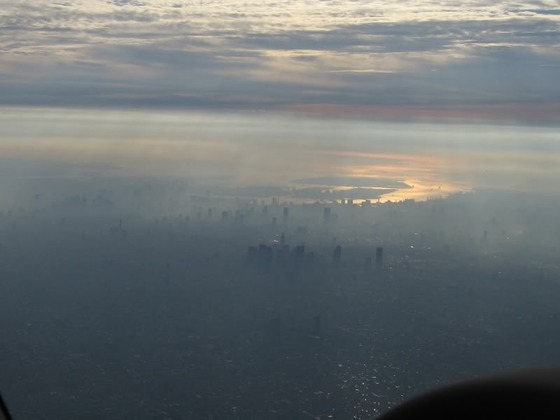 And, a windy moment on the runway in Okinawa when we stopped for fuel and to clear customs on the way out of Japan. Peter Claeys on the right; both of us enjoying the trip.