The Past Ain't Even the Past
The SCV wants Mississippi to issue license plates honoring Forrest. I have a better idea: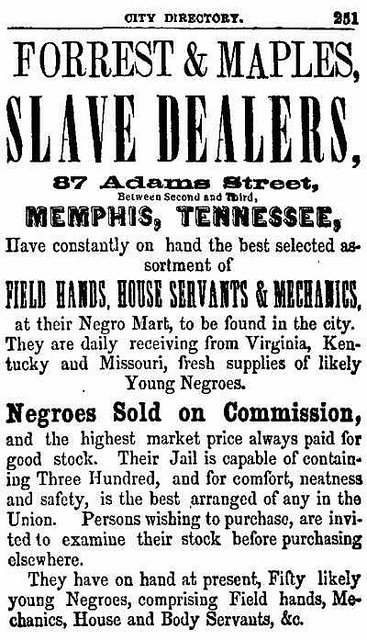 Nathan Forrest was not born to money. But like many other white men in the 1840s and 1850s, he built a fortune by throwing himself into the booming business of buying and selling people. Forrest went on to participate a war against the Union, massacre black troops at Fort Pillow, and then join the Ku Klux Klan. His defenders point to a last minute confession, which they suggest should wipe the slate clean.
I am not here to make up people's minds. But in this world of beautiful things, and incredible human life, its worth asking what would compel someone to elevate an ex-Klansman and proud proprietor of a "Negro Mart" into the heights of their personal Valhalla. This a state where people are struggling to get a statue for Fannie Lou Hamer.
UPDATE: Thread closed for cleaning. Be back up in a sec.
UPDATE: Back open.