Orbital View: Crippling Snowstorm Moves Across the U.S.
A winter storm stretching from New Mexico to New England is captured by NASA's GOES-13 satellite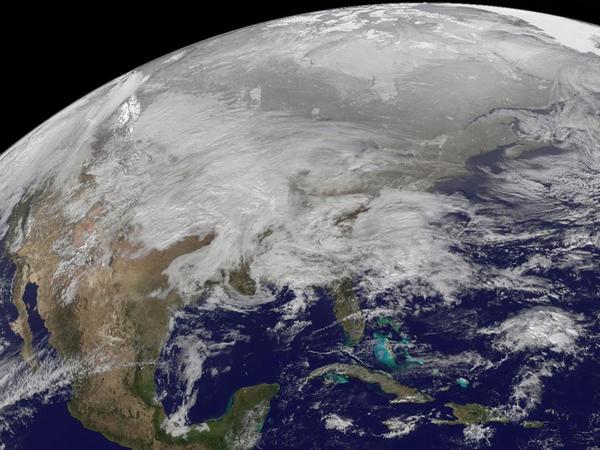 As what promises to be a crippling winter snowstorm moves across the United States, threatening areas from New Mexico to New England, NASA captured this photograph using GOES-13, one of a series of satellites operated by the National Oceanic and Atmosphere Administration out of NASA's Goddard Space Flight Center in Greenbelt, Maryland. "Heavy snow is expected today in portions of northern Iowa, southern Minnesota and Wisconsin. Snowfall from the system extends from Michigan west to Montana, Idaho, Utah and Arizona. A mix of rain and snow also stretches into the Ohio and Tennessee valleys, and it is all moving east," NASA explained, covering most of the American heartland. "This system appears to be as large as 1/3rd of the Continental U.S."
Click on the image above for a larger version.
Image: NOAA/NASA GOES Project.