Happy Valentine's Day! Try Out This Marital Rating Scale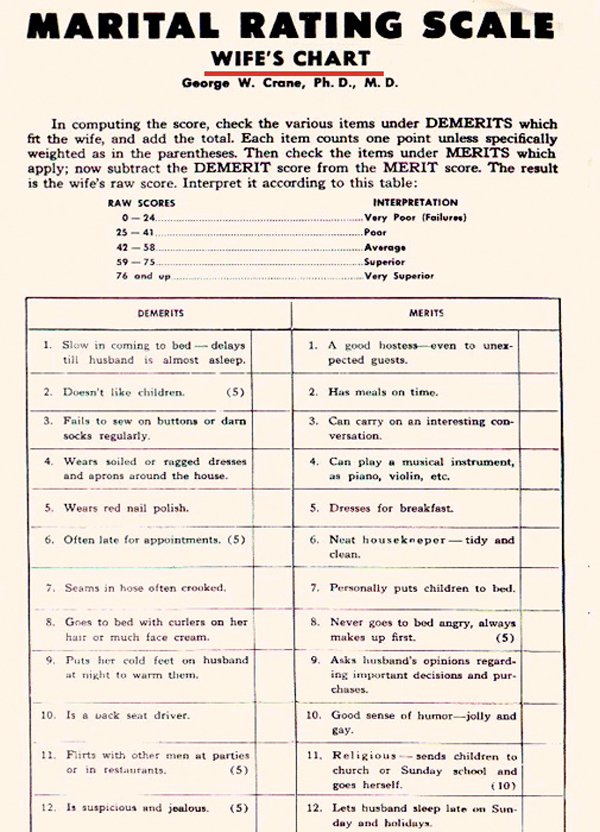 In reading John Hendel's excellent piece about
the introduction of "computer dating"
in the 1960s, I became intrigued by one of the organizations that he mentioned: The Scientific Marriage Foundation. That group attempted to match people up via an IBM sorting machine beginning in 1957. But even more intriguing (or hilarious) was the earlier work of its founder, George Crane.
In the 1930s, he went around to a bunch of husbands and said, "Hey husband, what does your wife do that annoys you?" And then he added all those complaints up and created a handy chart that let you rate your spouse against the generic ideal/anti-ideal. That's what you see in the chart above.
Here's a little more explanation from the
American Psychological Association's magazine
:
Although most people who read the test today find it humorous and obviously dated, Crane did attempt to make it scientific. His method was to interview 600 husbands on their wives' positive and negative qualities. Then he listed the 50 demerits and merits that arose most frequently. Crane, did admit to using a personal bias in weighting the items that he thought were most important in marriage.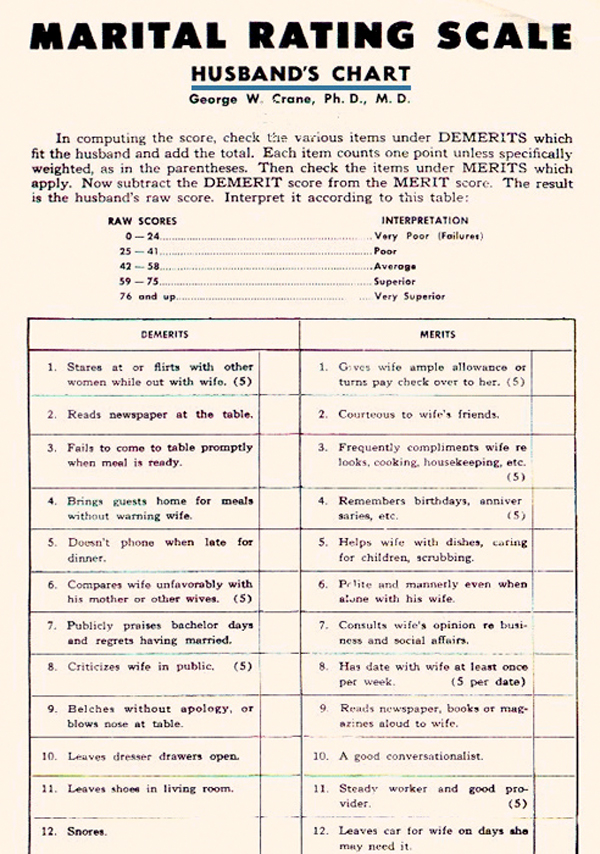 Thanks to Leanne O'Donnell for sending in the husband chart, too!

Image: American Psychological Association magazine, Monitor.