Abortion, Adoption, Supply and Demand
I suppose this is the day for me to be puzzled by the writing of my colleagues.  Andrew Sullivan reads a column on how abortion has made adoption fairly rare, and writes:
If the pro-life movement dedicated its every moment not to criminalizing abortion but to expanding adoption opportunities, it would win many more converts.
Huh?  First of all, even I know that the pro-life movement spends rather a lot of energy on things like crisis pregnancy centers which aim to get women to carry their pregnancies to term, and assist them in doing so.  (Not well liked by the pro-choice movement, which considers their ads deceptive, because it's not clear that they will not counsel or refer for abortion.)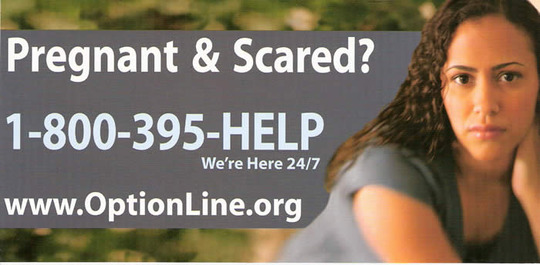 I don't understand what Andrew thinks the pro-life movement should be doing to facilitate adoption.  As Ross Douthat notes in the column to which Andrew is responding, demand to adopt American babies is already sky-high:
In every era, there's been a tragic contrast between the burden of unwanted pregnancies and the burden of infertility. But this gap used to be bridged by adoption far more frequently than it is today. Prior to 1973, 20 percent of births to white, unmarried women (and 9 percent of unwed births over all) led to an adoption. Today, just 1 percent of babies born to unwed mothers are adopted, and would-be adoptive parents face a waiting list that has lengthened beyond reason.
At the point where international adoptions have increased to a quarter of all adoptions, and kids with special health needs make up a substantial fraction of the children adopted (ranging from 30 percent of international adoptions, to 55 percent of adoptions from foster care), I think we can say that the demand side has been taken care of.  And as far as I know, pro-lifers are doing what they can on the supply side--in terms of building institutions that help women carry a pregnancy to term.  I find it far-fetched that women are having abortions because no one is willing to help them give the baby up for adoption--there are lots of people and agencies that will not only help them, but pay a substantial portion of their expenses until they deliver.  They're having abortions because pregnancy is physically uncomfortable, and there's still a social stigma on women who carry a baby to term in order to give it away.
This is not necessarily an argument for limiting abortion, of course.  But I don't think it makes much sense to argue that pro-lifers ought to focus their energy on preventing pregnancy through better birth control distribution, or facilitating adoptions.  The means to (almost always when used correctly) prevent pregnancy is quite widely distributed through our nation's drugstores, and adoptions are quite well facilitated through the current network of adoption agencies. Yet nonetheless, one in five pregnancies ends in an abortion.