Orbital View: Vegas Nights
Via NASA's Earth Observatory: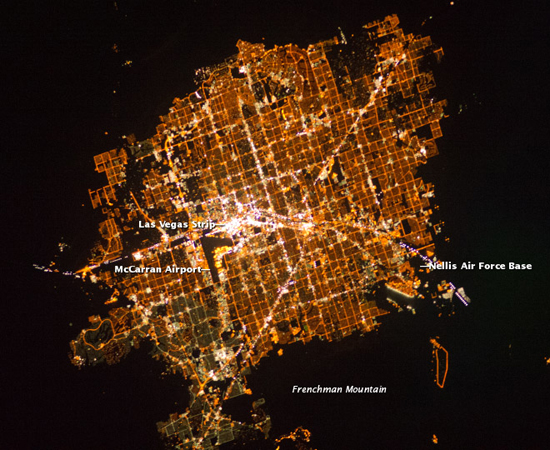 Astronauts on the International Space Station used hand-held cameras to capture this nighttime view of Las Vegas (a difficult feat given the station's 15,000 mile-per-hour orbit speed). The oasis-in-the-desert feel of the city is reinforced by the dark swath of Mojave Desert that surrounds the illuminated grid. The cluster of white lights in the center of the grid--the Vegas Strip--is rumored to be the brightest spot on Earth.