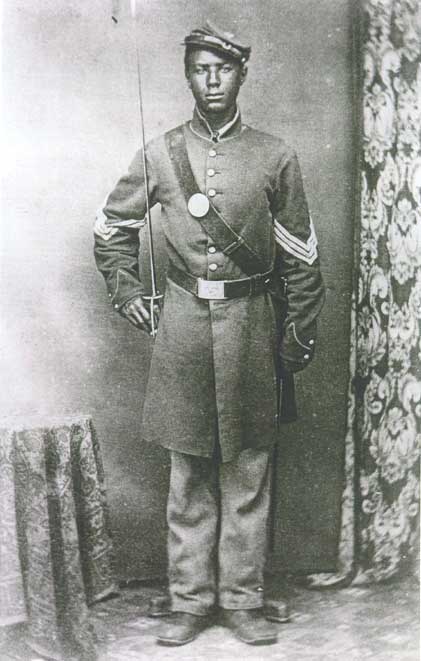 The Sons of Confederate Veterans
respond
to Virginia governor Bob McDonnell apologizing for, and effectively abolishing, Confederate History Month:
Brag Bowling, the commander of the Virginia division, is not pleased with McDonnell's decision. "Our organization is terribly disappointed by this action," Bowling told TPMmuckraker. "He succumbed to his critics, people who don't support him anyway. And the vast majority of citizens of Virginia support Confederate History Month." 




 He said he had spoken with the governor's office and told them the same thing. He said "Civil War In Virginia Month" is a poor substitute. "Nobody's ever been able to reason with me and tell me why we're honoring Yankees in Virginia," Bowling said. "The only northerners in Virginia were the ones that came to Virginia and killed thousands of Virginia citizens when they invaded." He also defended against the charges of racism. 




 "There was nothing racist about Confederate History Month. It was honoring Confederate soldiers who fought and died for their state," he said, adding that the Sons will continue celebrating the month privately.
The racism in this statement is fairly obvious. In terms of armed forces, some six thousand black Virginians fought for their freedom in the Civil War. I don't have the numbers handy, but I believe by the time the War began to wound down at the Siege of Petersburg, something like one out of every eight Union soldiers were black. Most of them were either escaped slaves, or freedmen with roots in the South. My point is these black soldiers were not Yankee invaders. They were Southerners. As was Winfield Scott. As was George Henry Thomas, who capped a marvelous military career fighting Confederates reconstituted under the banner of the Ku Klux Klan. But none of these people mesh with Bowling's comfortable rendition of history. And so, in the interest of that comfort, he erases them.
This is not new. I have spent the last year visiting battlefields around the country--Shiloh, Fort Pillow, and Petersburg among others. It must be said that Southerners are doing better in terms of detailing a more complete story of the Civil War. Sometimes it verges on the bizarre. At Nathan Bedford Forrest State Park, I was shocked to see a film that--all at once--effusively praised Forrest, as well as the colored soldiers who fought against him. A group of black reenactors played the role of colored soldiers explicitely and directly stating that they had taken up arms against slavery.
At Shiloh, a Park ranger beautifully narrated the biography of Andrew Jackson Smith (pictured above.) Smith, born a slave, fled, when told that his "master" would be taking him with him into the Confederate Army. Instead, Smith fled 25 miles through the rain and presented himself to Union forces. As a servant to Major John Warner, he was shot in the head at  Shiloh, but survived. He went on to fight for the Massachusetts 55th, holding aloft the regimental colors, after the flag-bearer was cut down.
Smith lived to be 88, selling and buying land, according to Wikipedia. In 1997--some sixty years after Smith's death--he was given the Medal of Honor by President Bill Clinton. There were no monuments for Smith, or any other black people, at Shiloh, much as there are no monuments for any of the USCT at The Crater.
Through a concerted effort Lost Causers have left many of the battlefields of the South awash with neo-Confederate sentiment. Petersburg should be a Mecca for black people, but if you watch the film that's shown in the visitor center, the sadness with which it regards the demise of a republic founded on White Supremacy, you understand why it isn't. You can not talk about African-American history without talking about the Civil War, and yet the battlefields where that War raged are decidedly alien places for people like me.
In making March, Civil War History Month, Bob McDonnell has, in the main, opened up the possibility of more informed public discussion. But he has also taken a step to give a share of the Civil War back to the people for whom it was fought. Honesty compels me to credit him for this. Ignoring this step because McDonnell hasn't reconstructed himself as Mike Bloomberg, or because it might be vaguely "in his interest" strikes me as cynical and dishonest. Were he to stand on Confederate History Month I would rightfully condemn him. Condemning him for doing the exact opposite would betray a lack of fidelity in my own words, and reveal me as someone who only cares about the Civil War insofar as it allows me to club away at people I may not like.
I can not do that. The broad reclamation of a Civil War equally shared by all Americans is, at this moment, the work of my life. It is not a means for something else. It is not a tool, or a wedge. It is not a component of a broader vision.  This does not mean McDonnell shouldn't be criticized on other issues. I am speaking, at this moment, only to this one, and in that business, I want to endorse clarity, honesty and the work of broadening out the vistas of history.