Toward a Manifested Courage, Cont.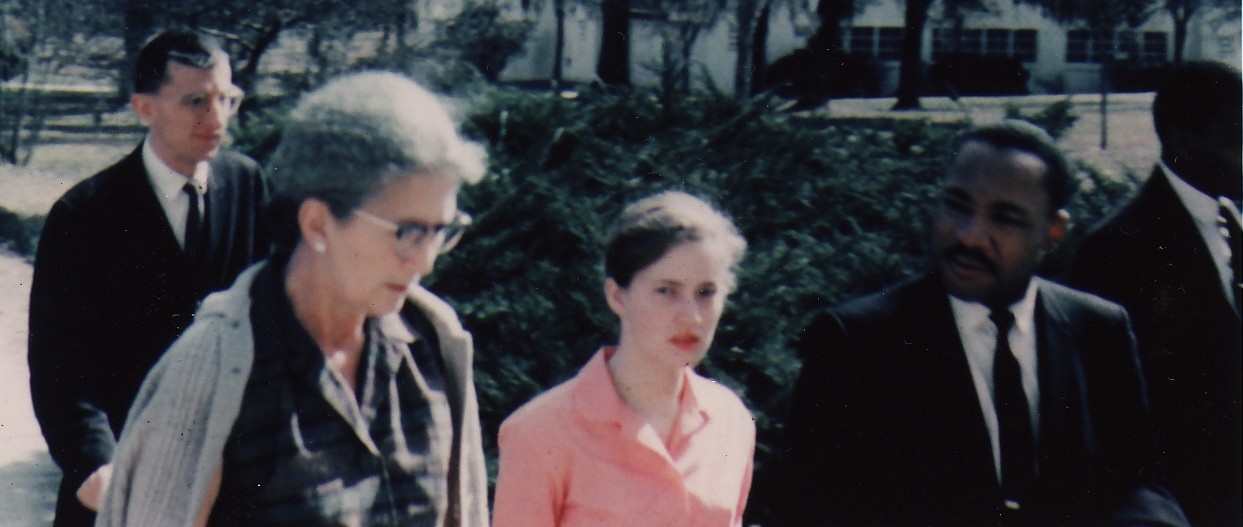 From Loki Mulholland:
Mr. Coates, 




Great blog about my mother. We were talking about it this morning and I went to read it myself. She's the real deal. Incredible courage and beauty (although she says no one ever called her beautiful before). I'll have to send you a picture of a painting of her that was done when she was about 18. :) 




I think it's important to note that while she did some incredible things in the '60s she never stayed there and clung to it. She never sought the limelight (but over the past few years others have began to recognize her for her selfless efforts to "do unto others as you'd have them do unto you" and we're proud of her for it). She quietly went on and raised five boys and tried (successfully) to instill racial and religious equality in all of us. 




Living in Arlington, VA, you had a lot of opportunities to walk the talk. I think her most important legacy is not what she did as much as what she is doing. She changed the course of her family's history. She chose a different path than that of her mother (who despite being a segregationist was a wonderful person; she was raised to believe what she believed from society and probably family, and that's a hard thing for most people to overcome), and that course of change has continued to her children and now grandchildren. (LOL, I bet my grandmother is probably rolling over in her grave a little bit with three non-white granddaughters-in-law... two Japanese and one Ethiopian). 




Again, great article/blog. I've often asked myself what I would've done if I were in her day at her age. I'd like to think I would've had her courage but, sadly, I don't know if I would have. However, because she is my mother I know today I would. There are still plenty of battles for the courageous--the Lord hasn't returned yet. They aren't as obvious as segregation but they're there. 




I think the most courageous thing people need to do today (and it was the same for mother) is to choose the right to stand in holy places. Turn away from the filth and evil in this world and choose to be a force for good no matter what. As the scriptures say, "Choose ye this day whom ye will serve, but for me an my house I will serve the Lord" (probably not perfectly quoted). And if you aren't a religious person the principal still holds true, "Choose ye this day whom ye will serve, but for me an my house I will serve Righteousness." I've attached one of my favorite pictures of my mother. It's her and Dr. King as she gives him a tour of Tougaloo. 




God Bless,

Loki Mulholland
I appreciate the point about Loki's grandmother. It is extremely important that, while speaking the truth, we do not forget that we are talking about humans. I don't know that thinking of humans as evil is wrong--likely in some capacities it is essential. In my capacity, as someone interested in describing the world, it is borderline useless.
Early in my Civil War reading I found that whenever I came across the name Nathan Bedford Forrest, a small rage flickered in me. But I have read so much over the past couple years that I can no longer be angry. It doesn't help me see. It isn't clarifying, it's obfuscating. I have found that blanket condemnation requires little, and returns roughly the same. I have also found that understanding (something of a profane concept in our times) requires a lot, but returns much, much more.
With that said, this is, by far, the coolest part of my job. Meeting actual people. Talking to actual people. I had thought I was having a hard week on the blog. That was vanity. It's a privilege. For me, especially, it is always a privilege.