I am sorry to go on in commemorative fashion, but on the same day on which Gary Heyne died at the Boxing Cat Brewery in Shanghai, Stephen Banker died at his home in Washington. This is him a few years ago, talking about the "future of the media" at a Harvard seminar: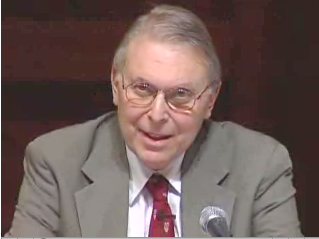 Steve Banker's death was unexpected, even though he had been coping with the complications of prostate cancer for many years. He is someone whose effect on his friends was so powerful and vivid that I can't let his passing go unmentioned.
There are people who make you want to scream by saying that they "went to school in the Boston area," begging you to tease out the confirmation that they in fact went to Harvard. Steve Banker was instead the kind of person who told you first thing that he went to Harvard -- and that he was very proud to be part of the college class of 1955 that contained so many distinguished journalists. David Halberstam became the best known of them, but also: J. Anthony Lukas, Sydney Schanberg, William Beecher, and others. Steve Banker worked on the radio station as an undergraduate and then in various roles as a CBS TV correspondent and reporter for the CBC.
By the time I met him in the early 1980s he was mainly working as a tech-world writer and independent producer of TV and radio items. But his two main talents were friendship, which he cultivated by over the years convincing you that he would always say exactly what he thought ("This is a second-rate article," he told me one time, after reading something I had written. "First-class among the second-rate, but second-rate"); and tennis, which he played in a "crafty" but deceptively skillful way. I had advantages of age, fitness, mobility, etc over him, but I didn't win as reliably as I would have thought when we played through the 1980s and 1990s. Through those years we also shared a fondness for prehistoric early computers -- including what we both thought was the most elegant computer we had ever seen, the now-long-forgotten Victor 9000. He dragged me once to Comdex, the then-vast computer show held in Las Vegas, which had the upside of our standing in a taxi line behind a frugally-minded Bill Gates. (Victor 9000, below.)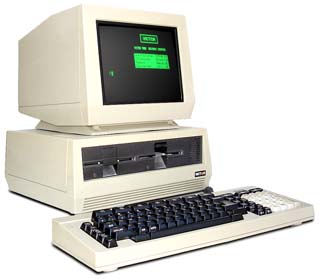 He was not the easiest person I have had for a friend -- "You look bad!" "Stop rushing for a minute and sit and talk!" "The only magazine I care about is the New Yorker" -- but he really put his heart and mind and time into sustaining contacts among people he cared about. Over the past ten years this was mainly through the "Oyster Foundation," described by our mutual friend Martin Moleski SJ here (and with a tribute page here). People live on in different ways; for Steve, it will be through the intensity of his friends' memories.