Regional Unemployment Continues to Rise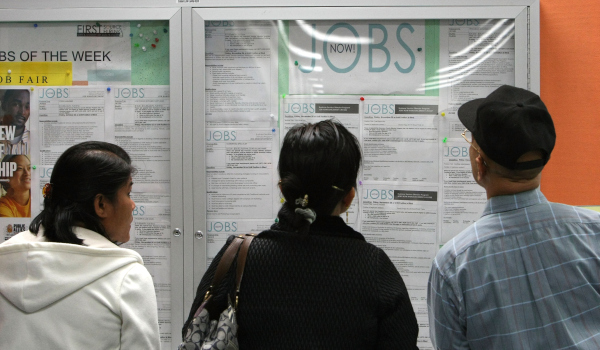 Unemployment continues to rise in U.S. metro regions, according to the December figures released by the U.S. Bureau of Labor Statistics. "Unemployment rates were higher in December than a year earlier in 371 of the 372 metropolitan areas and lower in one area," according to the report. The Detroit metro continued to post the highest level of unemployment--14.9 percent  But Las Vegas saw the largest increase in their jobless rate, which grew by 4.4 percentage points over the past year. The number of metros with unemployment rates of more than 10 percent more than doubled from 42 in December 2008 to 138 in December 2009. Of regions with more than one million people, Oklahoma City and Greater Washington, D.C. posted the lowest unemployment rates--6.0 and 6.2 percent, respectively.
The full list of unemployment by metro region is here.
Photo credit: Justin Sullivan/Getty Images