Silicon Valley is America's happiest big metro-region and Washington, D.C. is second, according to a new survey of America's 52 largest metro regions by the Gallup-Healthways Well-Being Index.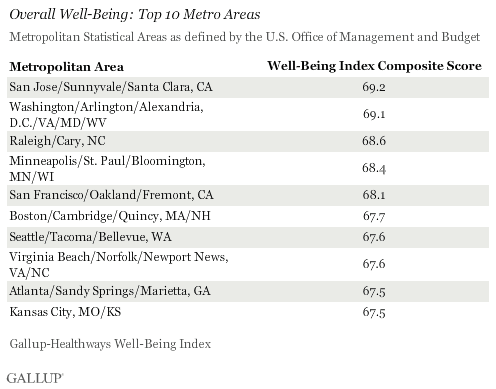 The Gallup-Healthways data breaks down well-being into six main categories. Greater D.C. leads in life evaluation. The Twin Cities of Minneapolis-St. Paul lead in two categories - emotional health and basic access. Silicon Valley takes first place in two categories as well-- physical health and healthy behavior.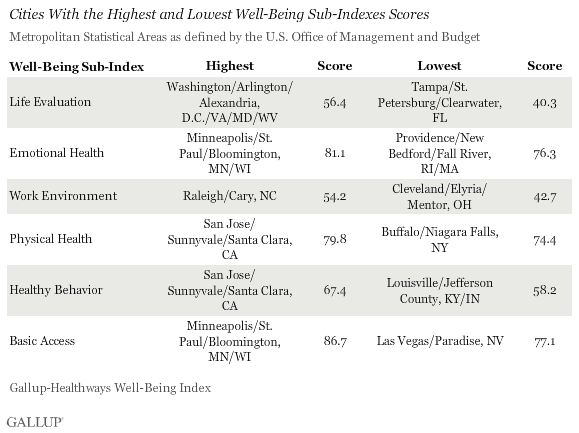 That said, Boulder tops the list of small--and medium-size city-regions--and posts the highest happiness index score of any metro. Holland, Michigan; Honolulu, Hawaii; Provo, Utah; and Santa Rosa and Santa Barbara, California also post higher scores than any of the larger regions.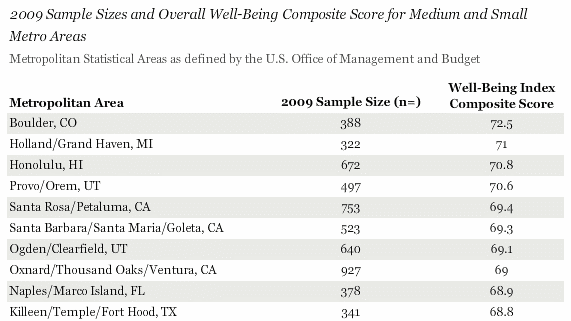 The most unhappy metros are mainly housing-dependent Sunbelt cities of sand and Rustbelt locations that have been hard-hit by the Great Reset. Las Vegas has the dubious distinction of being America's unhappiest large metro.