Oprah and the Party Crashers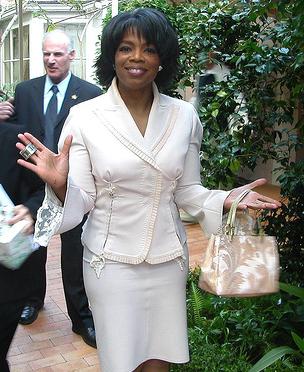 White House gate-crashers and aspiring parvenus Michaele and Tareq Salahi can count among their questionable accomplishments the right to a footnote in assessments of Oprah Winfrey's legacy:  reality TV is partly to blame for the Salahis, many agree, and Oprah is partly to blame for reality TV.    
She was not the only talk show host to feature ordinary people talking about themselves, airing private problems and conducting private relationships in public, but she was the most influential.  Like Phil Donahue, (and unlike Geraldo or Jerry Springer) Oprah was not known for sensationalism; in her realm, no chairs or punches were thrown. Instead, she was respected, even adored, as a therapist or educator--but one with whom audiences were invited to identify. Oprah was a fellow traveler on the road to spiritual enlightenment and recovery (from codependency and numerous addictions), even though she was always a few steps ahead of the rest of us.    
How did the culture of recovery contribute to the scourge of reality TV? The answer seems obvious to me. You can hear it in the rhetoric of contestants on almost every show: they speak fluent affirmation, whether advertising their self-esteem, or, in moments of weakness, their lack of it. (Self-doubt is for losers or victims of dysfunction--not survivors.) Predictably, preaching self-esteem to millions of people "in recovery" encouraged the practice of self-promotion, in which TV contestants today so righteously engage.  Most obviously, reality TV was enabled by the devaluation of privacy, which Jerry Springer gleefully exploited and Oprah blessed as therapeutic.  ("Never have so many known so much about people for whom they cared so little," I noted back then.)    
In the late 1980s and early '90s, I watched Oprah's show (and others) regularly, when I was working on a book about personal development and the recovery movement, which Oprah promoted with apparent sincerity and the greatest success.  Here's a small sample of what I saw (recycled from my 1992 book,
I'm Dysfunctional, You're Dysfunctional
.)     
A woman appears on Oprah to tell the nation that she hates herself for being ugly.  Oprah and the expert talk to her about self-esteem and the woman basks, I think, in their attention.  The spectacle is painful and pathetic, and watching it, I feel diminished.  But, of course, there is a moral and a higher purpose to the show: the self-proclaimed ugly woman is appearing on a segment about our obsession with good looks.  We live in a society that values pretty people over plain, Oprah explains; maybe she is exploring a legitimate public issue, by exposing a private pathology.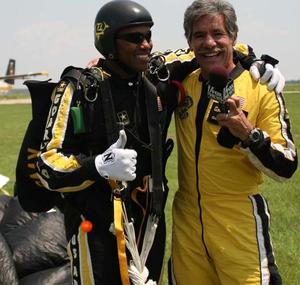 Daytime TV is proudly pathological.  On "Geraldo" a recovering sex addict shares a story of incest: she was raped by her father and stepfather. Her husband and children are seated next to her on the stage--subjects for televised family therapy. Two sex addiction experts, a man and a woman ("professional and personal partners"), offer commentary and explanations: "It's not a matter of frequency," they say in response to questions about how often sex addicts have sex. Anonymous addicts call in with their own tales, boring and lurid: "I do specifically use sex to make myself feel better," one caller confesses. Who doesn't?    
Geraldo, his experts, and members of his audience address the problem of promiscuity with the gravity of network anchors discussing a sub-Saharan famine. If I were a recovering person I might say they were addicted to melodrama. In fact, Geraldo devotes a show to people "addicted to excitement, drama, danger, and self-destruction"--people who create crises for themselves. He offers us a self-evaluation tool: 11 questions "to determine whether you're a soap opera queen." Do you get mad at other drivers on the road? Do you talk about your problems with a lot of other people? (Only on TV, I imagine some respond.)    
The audience is intrigued. People stand up to testify to their own experiences with drama and excitement addictions.  Like a patient soberly describing her symptoms, one woman says that she often disagrees with her husband for no good reasons. Another confesses to being a worrier.   
With a bit more dignity and compassion, Oprah showcases a similar assortment of guests who eat, drink, shop, worry or have sex too much, as well as fathers who sleep with their son's girlfriends (or try to), women who sleep with their sister's boyfriends, their best friend's sons, or their husband's bosses, and men who hire only pretty women.  Estranged couples share their grievances while an expert provides on-air counseling:  "Why are you so afraid to let your anger out at her?" one expert asks a husband. "Why don't you let him speak for himself?" he chides the wife. Couples glare at each other, sometimes the women cry, and the expert keeps advising them to get in touch with their feelings and enhance their self-esteem.    
The presence of experts and absence of competition distinguished these shows from their reality TV progeny. Therapy, or the pretense of it, has generally given way to spectacle (although some shows, like T
he Biggest Loser
, still offer both.) But the melodrama and exhibitionism of the talk/therapy shows that Oprah sanctified remain essential to reality TV; when ordinary people vie for stardom in their own little televised soap operas, we needn't wonder where they got the idea.

Photo Credit: Creative Commons