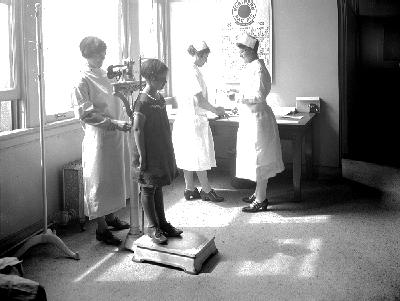 Paul Kennedy famously argued that imperial overstretch -- that is, devoting too much money and resources to military uses -- plays a central role in the decline of great powers, including the United States. But it looks like America's growing obesity epidemic is reducing the pool of capable recruits, according to this story in The Washington Post (via Dana Goldstein).
About 75 percent of the country's 17- to 24-year-olds are ineligible for military service, largely because they are poorly educated, overweight and have physical ailments that make them unfit for the armed forces, according to a report to be issued Thursday.

Other factors, such as drug use, criminal records and mental problems, contribute to what military leaders say is a major problem that threatens the country's ability to defend itself at a time when the all-volunteer force is already strained fighting two wars.

Money quote:

When you get kids who can't do push-ups, pull-ups or run, this is a fundamental problem not just for the military but for the country," said Curtis Gilroy, the Pentagon's director of accessions policy. Many kids are not "taking physical education in school; they're more interested in sedentary activities such as the computer or television. And we have a fast-food mentality in this country." 
Childhood obesity varies considerably across the 50 states and reflects some straightforward economic and demographic patterns, according to a basic correlation analysis by my colleague Charlotta Mellander. Childhood obesity, not surprisingly, reflects adult obesity (with a correlation of .54). It is also more prevalent in states with large working-class populations (.4). It is less likely in states with higher income levels (-.32), greater concentrations of the creative class (-.37), and especially those with higher levels of adults with college degrees (-.64).

Photo Credit: Flickr User Seattle Municipal Archives