New research by the Gallup Organization finds that 700 million people - 16 percent of the world's total population - would like to move to a different country than the one they currently call home.
The first map below shows the percentages of people in various regions of the world that desire to permanently move to another country.
The second map shows the places these movers would most like to relocate to.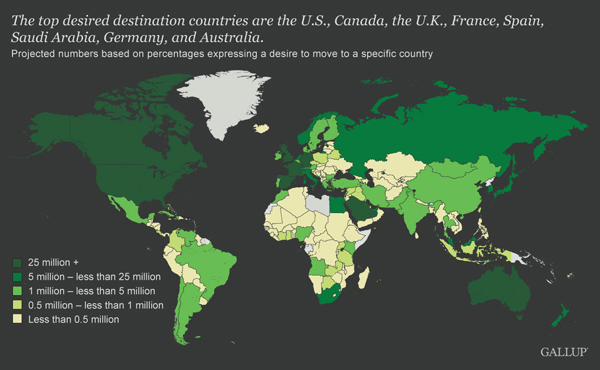 Gallup also compiled a very interesting index of potential net migration which compares "the estimated number of adults who would like to move out of a country permanently subtracted from the estimated number who would like to move to it," as a proportion of the total population. Here are the top five and bottom five countries. Interestingly, the United States did not make the top five.