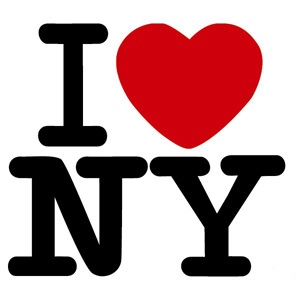 What determines the level of attachment people have to their communities? And how do those levels of attachment and community satisfaction affect local economies? These are big questions that cross the boundaries of urbanism, economics, sociology, and psychology.
For the past several years, the Gallup Organization, in partnership with the Knight Foundation, has conducted a substantial multi-community survey called "Soul of the Community." I worked on earlier versions of the survey and reported some results in my book Who's Your City? Here's a link to the study's website.
The survey covered 14,000 Americans across the 26 Knight communities each year and asked questions about 10 key domains of community attachment: basic services like infrastructure, the economy, safety, leadership, education, aesthetics (physical beauty and green spaces), education, social offerings, openness, civic involvement, and social capital.

The newly released findings indicate that while the economic crisis is the top community concern of Americans--supplanting crime--the economic crisis did not have a significant effect on community attachment. Even though factors like jobs, economic trends, education, and basic services matter to community attachment, they are not predominant factors that matter in people's community attachment.

The top three factors were openness, social offerings, and aesthetics. Matt Thompson, who edits the Soul of the Community blog, summarized the key survey findings this way.
3. Aesthetics  

In each community, Gallup researchers asked residents two questions about its attractiveness - how they rated the area's parks, playgrounds, and trails, and how they rated its overall beauty and physical setting. It turns out a pretty city is a lovable city.

You might have suspected this. After all, an area's aesthetics are among the first things we talk about when we say why we love a place. Urban design has become a huge topic nationwide over the past few decades, well-reflected in the online conversation through popular sites like Inhabitat and Worldchanging. We intuitively thrill to projects like Manhattan's High Line--turning an abandoned rail line into a public park--because we recognize that these aesthetic enhancements are important for a community's well-being.

But would you have expected that our feelings about our community's aesthetics play a bigger part in our attachment to a place than public safety or highways and freeways? That surprised me, and it suggests to me that as much as we talk about urban design and green space, we might still be underestimating its impact.

2. Social offerings
It sometimes seems as though every city in America is working on a never-ending downtown revitalization project. In recent years, a lot of emphasis has been placed on creating vibrant social cores for our communities, dense places where diverse groups of people can interact. Our study suggests these efforts are valuable.

Researchers asked residents questions about how fun and social their communities are-- Is there vibrant nightlife? Is it a good place to meet people and make friends? How much do residents seem to care about each other?

Responses to these questions did a lot to indicate how attached people are to where they live. I think this is especially interesting considering the study covers residents from a number of demographics, not just the young, single urbanites that we think of when we hear words like "nightlife."

To be a top-three characteristic overall, social offerings had to be important to people of a wide range of ages, marital statuses and incomes. And in fact, it's an ascendant community trait whether you're looking at a relatively older community like Bradenton, Fla., or a relatively young community like State College, Pa.--both areas where social offerings are actually the leading indicator for community attachment.

1.  Openness
The number one trait we identified as decisive in determining residents' attachment to a community was openness. To get at this trait, researchers asked whether the community was a "good place for" different groups of people - senior citizens, racial and ethnic minorities, families with kids, gays and lesbians, college graduates, and immigrants from other countries.

In community after community, residents' responses to these questions told us the most about how attached they were to their community. Urban scholars such as Richard Florida have been talking for years about the economic benefits of tolerance - a community's friendliness to different groups of people. Our findings underscore the value of these characteristics and add some strong empirical weight. But this leaves me with some questions.

Openness might be the most significant trait in determining community attachment, but of all the areas researchers asked about, this is also one of the most personal and subjective. After all, civic leaders can fix up highways and freeways, create parks and bike trails, make housing more affordable, encourage the development of fun nightlife corridors, and work to lower crime - we have recognized public policy levers to address all of these community needs. But how does a community make itself more welcoming? Laws and policies can only go so far in addressing this perception.

Photo Credit: Flickr User JND90745