More Than 10 Reasons to Love the Recession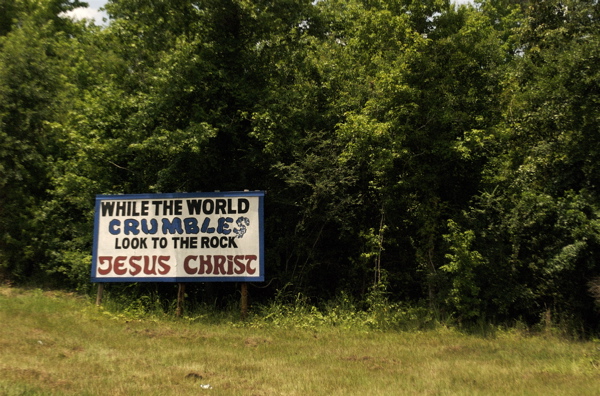 Working on this piece began as an effort to determine the top ten best things about the recession, but the responses received via Twitter necessitated I lengthen the list. So what follows are nineteen reasons to love the recession, as suggested by my Tweeple. You may agree with some, disagree with others, and laugh at a few. Feel free to add your own in the comments, send me a suggestion via Twitter @recessionroadie, or email an idea to recessionroad@gmail.com.

Clifton Wiens (@CliftonWiens), a fellow resident of Adams Morgan in DC and journalist from National Geographic, had a running stream of reasons to love the recession. Here's a sample of Clif's sense of humor: "
Provides a structured weight management program. More lawyers are unemployed. Catching up on old reruns of 'MASH' your father used to watch, because you can't afford a movie. Discovering the pleasures of bus travel. Realizing that 'minimalist' lifestyle you always dreamed about, but never got around to implementing. Boy Scout/Girl Scout handbook in box under bed finally coming in handy."
Matt Cooper, (@mattizcoop) a fellow correspondent at The Atlantic, editor at TalkingPointsMemo.com, and another neighbor in Adams Morgan, sees one way the recession has simplified his life: "No more filling out pesky expense account forms."

John Katsilometes (@johnnykats) is a Las Vegas journalist who interviewed me for his program on KUNV and followed it up with an article describing my adventurous personality using the metaphor of Thai food. John thinks, "The growing unemployment roles mean more and more capable people have time to volunteer."
I sense a little pleasure about the recession's comeuppance leveler in the insight of Nancy West (@NancySWest), a journaist/writer/blogger based in Massachusetts: "Ppl whom you'd guess have no $$ woes are just being less materialistic and more willing 2 admit they worry about money too."

John Kelly (@jfkellyjr), who is a DC-based government relations consultant specializing in tax and economic policy, says: "Folks are doing what they knew they should have been doing all along. Saving."
Monica Gagnier (@monicagagnier), a "contrarian copy editor" from "beautiful Beacon, NY" enjoys simple pleasures the recession has reintroduced into our social lives: "Potluck dinners!"

Catherine George, also known as @catnovelist, writes: "Best things? Growth (pun intended) of backyard vegetable gardens as foodsource - victory gardens ftw."
A marketer, traveler, gardener, father, and husband from Newton, Massachusetts, @andrewkling cites the inner growth we all experience by enduring hard times, writing: "Perspective. For better or worse, everyone is getting it and connecting... It gives me faith."

Anne Mosher, an associate professor of geography at Syracuse University (@geodoctress), cites the political evolution she believes the recession has unleashed: "Best thing abt recession: Impending regime change from Republican elitism to Democratic egalitarianism. Full stop!"

Jim Benson (@banjoist123), a bluegrass musician in Arlington, Texas and veteran of the tech industry, started living his own recession almost a decade ago: "If you back the recession up to 2001 (tech bubble burst), it's responsible for me returning to music."

Bruce Purcell (@
boomerkai) a musician, meditator and martial arts practitioner in Valencia, California seems such a fan of the recession, he made a long list of his favorite reasons.  Here are just a few:  "As always during hard times people are taking a good look at themselves, their families and their God(s).

"The recession has helped people revisit their energy needs for the future. Not on a grand scale, but more so than before."

"Feeling manipulated by a system that has mislead them, people are taking a look at what it means to be an American."

And my mother, who stubbornly refuses to open her own Twitter account, though obsessively checks the site to read my tweets, emailed me (in under 140 characters!) with her own reason to love the recession: "The price of MILK has come down (and gas, etc)."


P.S. Joanna Faye (@joannafaye), proprietress of Lunar Massage, a new studio in DC that I may have to visit when I get home for a mammoth session to remove five months of driving from my back, offers a belated look on the bright side of her recession: "It's a good time to start a business! Vendors really want your business and services are cheaper."