The Very Uneven States of America
Over at Economix, Catherine Rampell points to this map from MapScroll which recreates the
UN Human Development Index for U.S.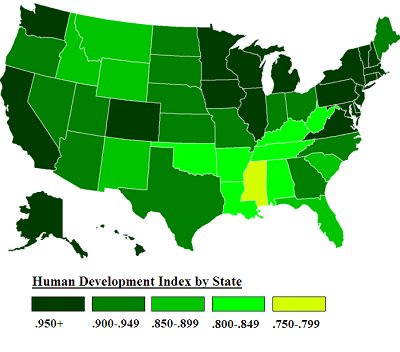 The pattern is more or less what you would think. Rampell notes that:
Connecticut, which has the highest development of all American states, is roughly comparable with Ireland (the fifth most-developed country worldwide). But Mississippi has an H.D.I. level roughly on par with that of Turkey (#76 in the international development rankings).