Housing starts dipped to record lows in April. Just 357,000 single family homes were started last month, while total starts feel to 458,000 - an all-time record low. Calculated Risk charts the trend.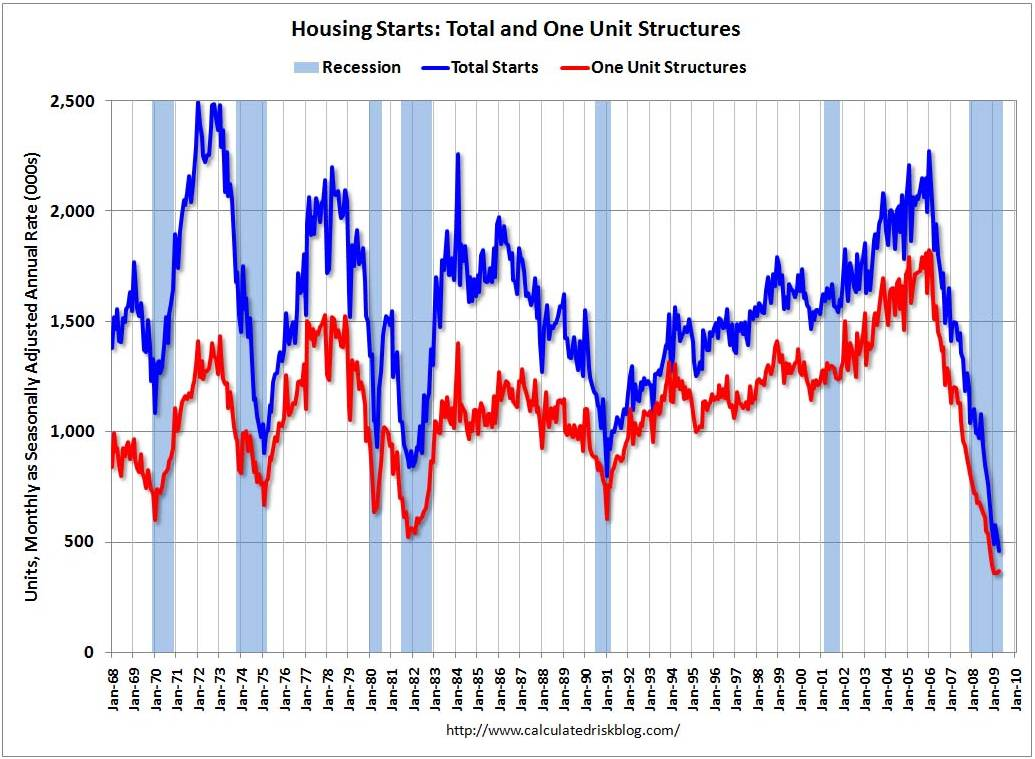 The Financial Times highlights the global scale of the real estate crisis:
The slump across global commercial property markets has accelerated since the turn of the year, with the emerging markets in particular struggling under the combination of capital value and rental falls. The pace of decline in capital values accelerated in the first quarter, while almost every country in the world is reporting a slide in rents ...